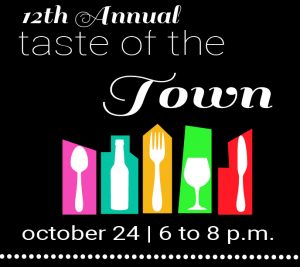 Salisbury, MD – October 16, 2019 – In just one week, eleven local restaurateurs will be serving up delicious sampling of their best dishes at the Salisbury Area Chamber of Commerce 12th Annual Taste of the Town, co-hosted by the Young Professionals.
This year's event will be held on October 24, 2019 from 6:00 – 8:00 PM at Dove Pointe, located at 1225 Mt Hermon Rd., Salisbury, MD 21804.
Taste of the Town is one of the most highly attended Chamber events of the year and is open to Chamber members and the public.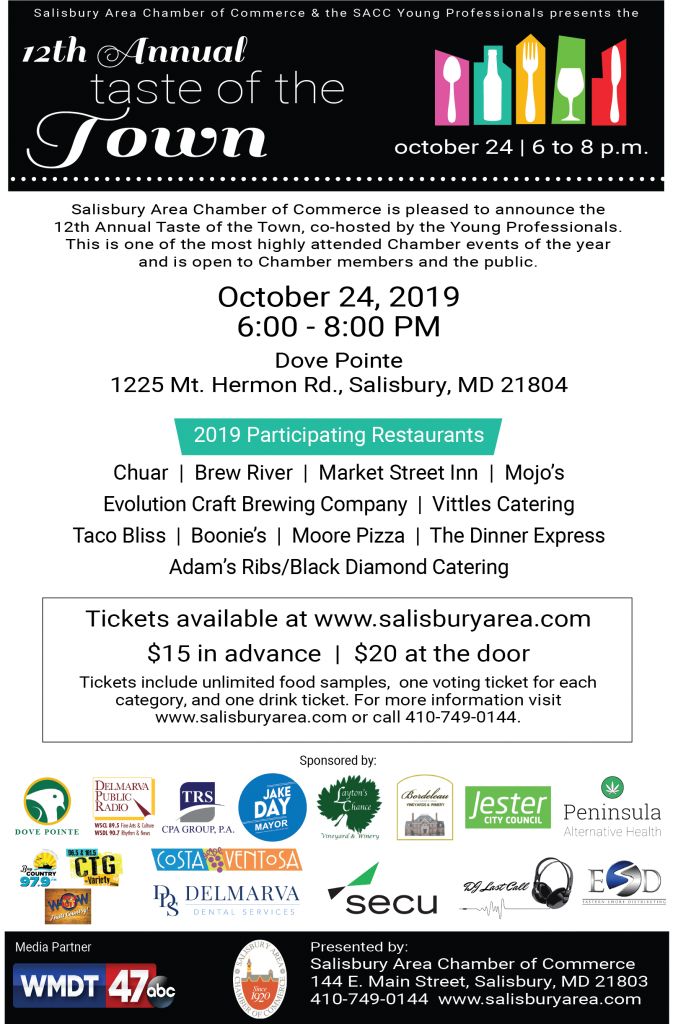 Lower Shore restaurants will compete in an "Iron Chef" style competition by entering their favorite dishes in one of two categories; the Simple Tastes category represents casual, light fare, and Signature Tastes is geared towards upscale, more refined dishes.
Prizes will be awarded in each category and winners will receive a commemorative plaque, recognition in the media, a cash prize.
Tickets to attend are $15 in advance or $20 at the door, and include unlimited food samples, one voting ticket for each category, and one drink ticket.  Tickets can be purchased www.salisburyarea.com.
For more information on participating in Taste of the Town, contact LeVita Bragdon at lbragdon@salisburyarea.com or 410-749-0144. PARTICIPATION IS FREE to all Lower Shore restaurants.