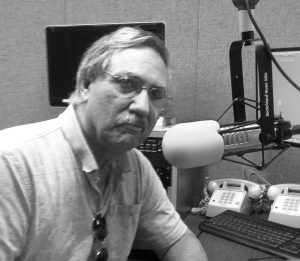 SALISBURY, MD—From features to editorials, stories told by Delmarva Public Radio (DPR) have earned praise from the Chesapeake Associated Press Broadcasters Association.
DPR (WSCL 89.5 FM and WSDL 90.7 FM) garnered seven awards in the non-metro radio category during the association's annual summer convention in Ocean City, MD, including the coveted Best of Show honor. The stations, which broadcast from the Salisbury University campus, have won more than 60 awards in the past decade.
News Director Don Rush played a part in earning six of the honors, including the Best in Show piece, "Facing Deportation," a feature/human interest story telling the story of an undocumented Mexican immigrant on Delmarva through the voice of his daughter.
Judges called the segment "a compelling narrative that doesn't pass judgment, but brings to light the realities of current policy."
Rush also placed first in the Outstanding Use of Sound category for his coverage of the National Folk Festival's first year in Salisbury, as well as the Outstanding Documentary/In-Depth Recording category for his report "Youth and the Juvenile Justice System."
He placed second in the Outstanding Enterprise Reporting category with the story "Vet's Best Friend," chronicling the use of dogs in assisting U.S. veterans diagnosed with PTSD upon returning from Iraq and Afghanistan.
In addition, Rush swept the Outstanding Feature or Human Interest Story category, placing first for "Facing Deportation" and second for coverage of a local immigration protest.
DPR guest essayist Tom Hehman also garnered a first-place prize in the Outstanding Editorial or Commentary category for his reflection on last October's Tree of Life synagogue shooting in the Pittsburgh neighborhood where he once lived.
DPR was selected for these honors from among some 70 radio and television stations in Maryland, Delaware and Washington, D.C.
For more information call 410-543-6895 or visit the DPR website at www.delmarvapublicradio.net.