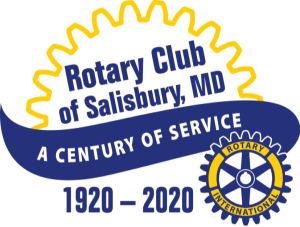 The Rotary Club of Salisbury is seeking the nomination of individuals in the community who, in their everyday life, are a living example of the Rotary Motto: Service Above Self.
The 4-Way Test Award is the Club's most prestigious award honoring exceptional community and volunteer service. Individuals to be considered should exemplify the tenets of the Rotary 4-Way Test:
Is it the TRUTH?
Is it FAIR?
Will it build GOODWILL and better FRIENDSHIPS?
Will it be BENEFICIAL to all concerned?
Nomination forms may be obtained by contacting Lee Whaley at lwhaley@verizon.net, or by calling 410-726-5211 or on the Rotary Club of Salisbury website, www.rotarysalisbury.org. The deadline for nominations is April 1, 2020. Rotary members are not eligible.
The Rotary 4-Way Test was first conceived in 1932 at the height of the Great Depression by a Chicago businessman who was faced with the challenge of saving a major company from bankruptcy. Looking for a way to keep his business solvent, he sought a short yardstick of ethics to every aspect of business. As a result, a climate of trust and goodwill developed among dealers, customers, and employees, and the 4-Way Test was credited with returning the company to a thriving status.
The Rotary Club of Salisbury celebrates its 100th anniversary in 2020, and the 4-Way Test Award will be presented at the club's centennial celebration on April 25.