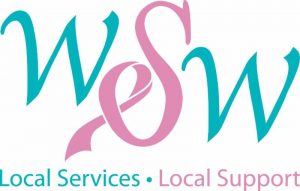 Salisbury, MD – February 07, 2020- Local non-profit organization, Women Supporting Women will host their 19th Annual Pink Ribbon Bingo to kick off 2020! Avid bingo players and beginners are encouraged to attend this event where they can win prizes from The Pampered Chef , Thirty-One, along with cash prizes this year.
Festivities will take place at the Salisbury Moose Lodge at 833 Snow Hill Rd in Salisbury, MD on Thursday, March 26, 2020. Doors open at 5:00 PM and games begin at 6:30 PM.
Online registration is now open on the WSW website. Tickets are $25 in advance, $30 at the door. Other activities will include a refreshment sale, 50/50, raffles, and two special bingo games. All proceeds will go to benefit WSW. No one under the age of 18 will be admitted. For more information or tickets, please visit and click on our event tab at www.womensupportingwomen.org or visit the Women Supporting Women Office.
–
About Women Supporting Women
Women Supporting Women is a local, grass-roots non-profit organization dedicated to providing awareness, education and support to all those who are affected by breast cancer. With no national ties or funding, they rely completely on our community to help provide free services to our neighbors, friends and families right here on Delmarva.
To learn more about WSW, visit www.womensupportingwomen.org or www.facebook.com/womensupportingwomendelmarva, or stop by the Salisbury office located at 1320 Belmont Avenue, next to the Community Foundation of the Eastern Shore