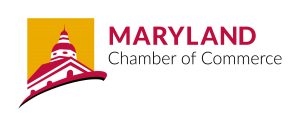 MGM National Harbor
May 6, 2020
Inspire Maryland is an event true to its name. An expansion of what was previously known as the Business Hall of Fame Awards, Inspire MD is a formal evening awards ceremony that honors exceptional business leaders and celebrates the unique ways they are strengthening Maryland.
Businesses—small, large and in-between—drive this state, employ its residents and power its economy. When our businesses thrive, so does our state—and making our state stronger is what we strive to do each day.
This year, our awards will acknowledge outstanding leaders and contributors to the Maryland business community and the community at large, as well as companies that are fueling the talent pipeline by providing training and tools for tomorrow's leaders. We will also recognize dedicated public servants, standout young professionals, and elected officials who demonstrate civility in their words and deeds.
The Maryland Chamber will honor recipients of the following 2020 Inspire MD Awards:
• Maryland Business Hall of Fame Award
• Public Service Award
• Civility Award
• Inspire MD Award – submit a nomination
• Rising Star Award – submit a nomination
The call for nominations for the Inspire MD and Rising Star awards is now open. For an overview of each award, including eligibility requirements, please download the award overview document. All nominations must be submitted electronically by 5 p.m. on Friday, March 13, 2020. Check out the event web page and watch highlights from 2019!
For information on purchasing tickets or event sponsorship, please contact Marie Rau at mrau@mdchamber.org