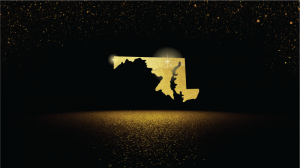 We are pleased to announce the 2020 inductees for the Maryland Business Hall of Fame. This award acknowledges outstanding leaders and contributors to the Maryland business community. The 2020 recipients, selected by the Maryland Chamber of Commerce Board of Directors' Executive Committee, are as follows:
Henry Posko, President and CEO, Humanim: Mr. Posko is a social entrepreneur committed to public service and developing organizations and programs supporting economic self-sufficiency, both locally and globally. For the last 35 years, he has served as the president and CEO of Humanim, a large nongovernmental organization (NGO) based in the Baltimore-Washington metro area that is focused on providing support programs, case management and opportunities for economic independence for those who have encountered obstacles to work.
Redonda G. Miller, M.D., President, The Johns Hopkins Hospital: Dr. Miller is the first female president of The Johns Hopkins Hospital, and since her appointment in 2016, she has led successful efforts to expand the world-renowned hospital's focus on high-value care, and to enhance safety and the patient experience. She's been called a transformational leader and role model, gifted physician and skilled communicator who bridges the delivery of health and the business of health with skill and grace. We hope you will join us on May 6th at MGM National Harbor as we celebrate Henry and Redonda and other leaders across the state!
To Purchase Tickets:
Inspire MD
The Maryland Chamber will also honor recipients of the following awards at Inspire MD
Public Service Award: honors a singular outstanding public servant for his or her commitment to improving quality of life for Marylanders and advancing our economy. Without question, this is an elite group of enthusiastic individuals whose hard work and selfless contributions benefit the greater community.
Civility Award: honors public figures who showed grace and respect in an important moment in their career and/or have demonstrated steadfast civility throughout their life's work. Award recipients are also passionate advocates for their unwavering principles and values. Preference will be given to candidates who currently hold elective office.
Inspire MD Award: recognizes businesses with unique workforce development programs to strengthen Maryland's talent pipeline and to equip the next generation of leaders with the skills necessary for success.
Submit a nomination for the Inspire MD Award
Rising Star Award: honors a motivated future leader inspiring today's business community. This individual has demonstrated tremendous growth, an upward trajectory, and embodies the future of Maryland business.
Submit a nomination for the Rising Star Award
For more information about Inspire MD, including event sponsorship, please contact Marie Rau, Director, Programming & Special Events, at mrau@mdchamber.org.