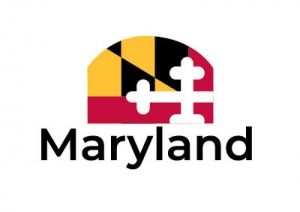 Registration for the MED Week 2020 is open!  Registration is free!
Please join us for a week of networking, breakout sessions and a "How I Did" series
featuring MBDA's 2020 National MED Week award winners!
The U.S. Department of Commerce, Minority Business Development Agency (www.mbda.gov) is the only federal agency solely dedicated to fostering the growth and global competitiveness of U.S. minority business enterprises. MBDA programs are focused on economic empowerment and leading minority business enterprises through business transformation. For more than 50 years, MBDA has helped minority-owned firms gain greater access to capital and contracts, build scale and capacity, and expand into new markets.
Since 1983, MBDA has hosted the National MED Week observance honoring the outstanding achievements and leadership of minority-owned firms, organizations and advocates from across the Nation. This year, MBDA has transformed its traditional programming to fit the dynamic virtual conference environment.  The virtual conference experience will host more than twenty unique forums featuring inspirational stories, industry insights, and networking connections. 2020 National MED Week is virtually unmissable!
Please share this information with your constituents and MBE stakeholders in your network and encourage them to register for the 2020 MED Week Virtual Conference.
For any inquiries, please contact Shayla Moon at Smoon@mbda.gov, Emily Kessel at Ekessel@mbda.gov or Carolee Wenderoth at CWenderoth@mbda.gov
How to Register
If you would like to take part in MED Week 2020, please visit the below registration link and fill in your details in the Event Registration Form and you will be automatically registered. Once Registered you will get a link to complete your Virtual Event Profile one week before the event starts.
Link to register: www.MBDA.gov
Link to agenda with session descriptions: https://www.mbda.gov/med-week-2020-agenda
The available MED Week sessions are below:
Thriving Through Adversity: Calling all Warriors
Keep Moving Forward: Take Your Business from Stalled to Stellar
Growing Your Business: With or Without Capital
Global Shift: Disruption, Trends, and Opportunities related to Exporting and International Business
Multiple Perspectives on Increasing Capital for Minority Business
Enduring Truths: Chamber Presidents Talk Adversity, Policy, and Persistence
Supply Chain Shift: How MBEs Strengthened a Manufacturer's Response to Disruption
Diversity Wins: Lessons in Contracting and Inclusion from Local- level Transportation Procurement
Straight Talk: Planning, Positioning, and Pitching Your Business
Artificial Intelligence (AI) Will Dominate Sourcing in the Next 5 years. Are You Ready?
Embracing Digital Transformation in the New Business Economy
E-Everything Using Design Thinking as a Framework for Engaging Stakeholders
How do MBEs Embrace Digital Transformation in the New Business Economy
How I Did It: Reimagining Impact
How I Did It: The Art of Building "The Ship"
How I Did It: The Competitive Advantage
How I Did It: The Power of Pivot
How I Did It: Creating Opportunity. Building Legacy
Buy MBE Day
The 2020 National MED Week commemoration will conclude with an inaugural Buy MBE Day, on September 19, 2020, in various cities throughout the country.  Buy MBE Day is the launch of an awareness campaign promoting minority business enterprises, led  by MBDA's national network of Business Centers, Advanced Manufacturing Centers, Export Centers, and Federal Procurement.
Contact information for MBDA's national network of business centers can be found here https://www.mbda.gov/mbda-programs/business-centers.