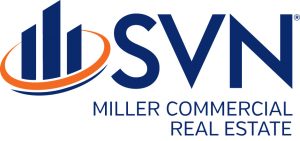 MARCH 2020, SALISBURY, MD – SVN | Miller Commercial Real Estate will be hosting the 2021 Annual Commercial Real Estate Forum on Tuesday March 16, 2021 at 10:00am. Continuing our partnership with Salisbury University, we will be presenting a one-day, two-hour virtual event. We will be introducing a fresh new voice to accompany a few familiar speakers, presenting information at a local, regional and national level. SVN | Miller strives to be a resource to our community. With that in mind, we have created a speaker line-up to offer information on our post-COVID economy all the way up to high-level national trends.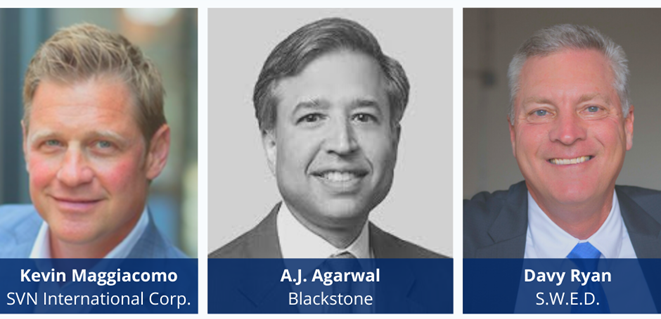 SVN | Miller is excited to present keynote speaker, A. J. Agarwal, Senior Managing Director of Blackstone. "Blackstone serves institutional investors around the world, including retirement systems that represent tens of millions of teachers, firefighters and other pensioners. Our investments are designed to preserve and grow our clients' capital across market cycle." Agarwal's topic will be "National Trends: How Commercial Real Estate is Changing on a National Level."
Kevin Maggiacomo, President-SVN International Corp. will be speaking on "Looking to the Future: The Disruption of COVID-19 and the Transition into the Next Normal." Dave Ryan, Executive Director-Salisbury-Wicomico Economic Development, will be offering a regional insight with his segment centered around "Rural Rebound."
You may register for the forum at www.svnmiller.com/cre-forum. If you have any questions or concerns with registering, please reach out to Amber Bostwick at amber.bostwick@svn.com or 410.543.2440.
SVN | Miller Commercial Real Estate, with offices in Salisbury, MD, Bethesda, MD, Easton, MD, Seaford, DE, and Onley, VA is a financial services firm specializing in commercial real estate. We provide advisory, brokerage, consultation, leasing and asset and property management services to clients in the Mid-Atlantic Region. We combine a comprehensive national footprint with local decision making, expertise and market-leading execution. We maintain an unequivocal commitment to our clients and community (#SVNgivesback).
SVN |Miller is an Accredited Management Organization® (AMO). Our team of dedicated professionals with market-leading knowledge includes a highly trained staff of Certified Property Managers® (CPM®), Brokers who hold the prestigious Certified Commercial Investment Member (CCIM) designation, and members of the Society of Industrial and Office Realtors (SIOR).
SVN | Miller Commercial is currently ranked #7 out of 200+ international SVN® Offices. For information on how to make SVN | Miller Commercial Real Estate the key to your success, contact 410-543-2440 or visit our website www.SVNmiller.com.