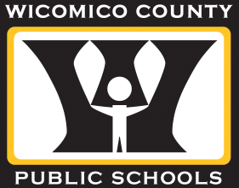 Already this holiday season, on Monday, the Pittsville Band and Chorus has performed at the Centre at Salisbury, the James M. Bennett High Symphonic Band and Fruitland Primary second-graders performed at the City of Fruitland Tree Lighting, and the Mardela Marching Band (1st runner-up band), Salisbury Middle Marching Band and Rhythm and Roots from Prince Street Elementary (1st Place noncommercial youth float) participated in the Pocomoke Christmas Parade. On Thursday night, the Pittsville Middle School Choir Concert was held at the school.
Also taking place this month are plays and a musical. This week, with a timeless story that takes place during the holidays, it's "Annie Jr." at Mardela Middle and High. The MMHS Drama Club presents Annie Jr. at 3:30 and 8 p.m. Friday, Dec. 2 and 1:30 p.m. Saturday, Dec. 3 in the MMHS Cafetorium. Tickets are $10 for adults & $5 for students, and may be purchased at the door. Any questions, please contact JW, MMHS Choir & Theatre Director, jwixted@wcboe.org.
The Visual and Performing Arts Program Theatre Arts students will present a Night of One Acts on Friday, Dec. 9, from 6-7:30 p.m. in the Wicomico High Auditorium.
Next week, the Parkside Players will present "Cooking Can Be Murder" – A Comedy Murder Mystery. The fall play will take place in the PHS auditorium on Saturday, Dec. 10. Show times are 2:30 p.m. and 7:00 p.m. Tickets are $5 for adults & $2 for students and may be purchased at the door. Any questions, please contact Toni Daniel, PHS Director of Choral Activities & Theatre Director, adaniel@wcboe.org.
Concerts, programs, performances and parades for the rest of December, plus one for January, are listed below.
2022 Winter Concerts, Shows, or Performances
December 3, 2:00PM – Delmar Singing Bobcats at Delmar Parade Delmar
December 3, 5:00PM – Mardela Marching Band in Cambridge Parade Cambridge
December 3, 11:00AM – Prince Street Rhythm and Roots Ocean City Christmas Parade (parade canceled]
December 4, 1:00PM – All WCPS Bands, Prince Street Rhythm and Roots, Wicomico County Public Schools bus in Salisbury Parade Downtown Salisbury
December 5, 5:30PM – Prince Street Winter Concert Prince Street Elementary Auditorium
December 5, 6:00PM – North Salisbury Band/Chorus/Orchestra North Salisbury Elementary Multi-Purpose Room
December 5, 6:30PM – Northwestern Grades 1 & 2/ 5th Grade Strings Northwestern Elementary School Cafeteria
December 6, 6:00PM – Delmar K, 1, and 2 Winter Concert Wicomico High School Auditorium
December 6, 6:30PM – Pittsville Elem. Winter Band, Strings, Choir Concert Pittsville Elementary and Middle Cafetorium
December 7, 7:00PM – Bennett Middle 7th & 8th Grade Band Bennett Middle Cafetorium
December 7, 6:00PM – Delmar 3rd Grade and Singing Bobcats Delmar Middle and High School Auditorium
December 7, 6:30PM – Wicomico Middle 6th Band and Chorus Wicomico Middle School Auditorium
December 7, 7:00PM – James M. Bennett Choir Winter Concert James M. Bennett Auditorium
December 7, 7:30PM – Bennett Middle Orchestra Concert Bennett Middle School Auditorium
December 8, 6:00PM – Westside Intermediate School Holiday Concert WIS Cafeteria (Featuring 2nd & 3rd Grade Choir and the WIS String Orchestra)
December 8, 6:30PM – Pittsville and Wicomico Middle Orchestra Wicomico Middle Auditorium
December 8, 6:30PM – Mardela Middle Band, Chorus, Orchestra Concert Mardela Middle and High Auditorium
December 8, 7:00PM – Pittsville Middle Band Concert Parkside High School Auditorium
December 8, 7:00PM – Bennett Middle 6th Grade Band Bennett Middle Auditorium
December 9, 6:00PM – Mardela High Band, Chorus, Orchestra Concert Mardela Middle and High Auditorium
December 12, 6:00PM – Salisbury Middle Band, Chorus, Orchestra Concert James M Bennett High School Auditorium
December 13, 10:00AM – Beaver Run Kindergarten Concert #1 Beaver Run Elementary School Auditorium
December 13, 5:30PM – Chipman Elementary Winter Concert Chipman Elementary School Cafeteria
December 13, 6:00PM – Beaver Run 2nd Grade Concert Beaver Run Elementary School Auditorium
December 13, 6:30PM – WMS 7th and 8th Grade Band and Chorus Wicomico Middle School Auditorium
December 13, 7:30PM – JMB Orchestra Concert James M. Bennett Auditorium
December 13, 5:30PM – Pemberton Choir and Band Concert Pemberton Elementary School Gym
December 14, 6:00PM – West Salisbury Elementary Winter Concert West Salisbury Elementary School Gym
December 14, 6:30PM –  Parkside Choir and Band Concert Parkside High School Auditorium
December 15, 10:00AM – Beaver Run Kindergarten Concert #2 Beaver Run Elementary School Auditorium
December 15, 6:00PM – Delmar Prekindergarten Winter Concert Delmar Elementary School Cafeteria
December 15, 6:30PM – Wicomico High School Winter Concert Wicomico High School Auditorium
December 15, 7:00PM – JMB Band Holiday Concert James M. Bennett Auditorium
December 15, 7:30PM – Parkside Orchestra Concert Parkside High School Auditorium
December 16, 8:30AM – JMB Holiday Assembly James M. Bennett Auditorium
January 24, 6:00PM – Westside Primary Winter Concert WPS Cafetorium