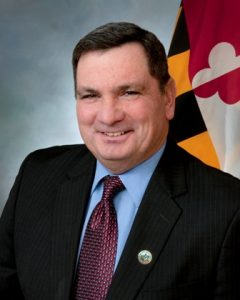 The Salisbury Area Chamber of Commerce will hold the November General Membership Luncheon on November 18, 2021, at 11:30AM in the Salisbury University Guerrieri Academic Commons Assembly Hall.
This month's featured speaker will be Maryland Agriculture Secretary Joseph Bartenfelder.
Formed in 1972, the Maryland Department of Agriculture provides various initiatives to promote agriculture, regulate the industry, provide educational resources, care for the economic well-being of farmers, food and fiber processors, and businesses engaged in agricultural-related operations.
Governor Larry Hogan appointed Joseph Bartenfelder to serve as Secretary of Agriculture on December 23, 2014.
Mr. Bartenfelder grew up on a farm and has been a full-time farmer and small businessman since graduating from Towson University with a BA in business. His family lives on the home farm in Caroline County, and also owns and operates two other farms in Dorchester County.
He has served as a member of the Baltimore County Council, chaired the Baltimore County Spending Affordability Committee, and served as a member of the House of Delegates from 1983-94, representing District 8 (Baltimore County)
Secretary Bartenfelder will discuss the state of agriculture in Maryland, the impacts COVID-19 has had and what the outlook is for this vital industry as we move into 2022.
Tickets are $25 for members, $35 for future members
Tickets are limited and can be reserved at the Chamber website, www.salisburyarea.com.