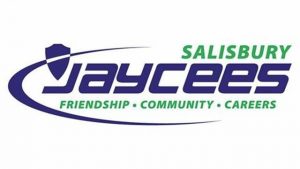 SALISBURY, MD – Mountaire Farms presents the 75th Annual Salisbury Christmas Parade, hosted by the Salisbury Jaycees on Sunday, December 5. Rain date is Sunday, December 12.
To honor the 75th Anniversary of the Christmas Parade the Salisbury Jaycees have partnered with the City of Salisbury to return the parade to Downtown Salisbury. The grand marshal is Robert Brown, the 28th President of the Salisbury Jaycees who participated in the very 1st Christmas Parade.
The event begins at 1 p.m. with local bands, first responders, elected officials and more. The new parade route will start at Poplar Hill Ave and run west up E. Main Street crossing to W. Main Street and ending at Mill Street.
Entries are still being accepted. For applications and more information visit the Salisbury Jaycees' Facebook page at www.facebook.com/salisburyjaycees. or Email parade@salisburyjc.com.