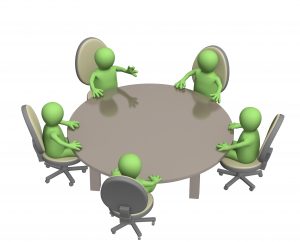 Emergency Mayor's Business Roundtable
When: Tuesday, March 17th at 2 pm
The Greater Salisbury Committee, the Salisbury Area Chamber of Commerce, and Salisbury-Wicomico Economic Development will host a special Business Roundtable on Tuesday, March 17th, at 2:00 p.m.
Mayor Jake Day will be the featured guest. His goal: to listen and learn; to share the latest available information; and to develop goals and strategies which can, perhaps, be implemented to support our business community during this unprecedented and trying time.
Also joining Mayor Day for this important discussion:
Mike Dunn, President & CEO, Greater Salisbury Committee
Bill Chambers, President & CEO, Salisbury Area Chamber of Commerce
Dave Ryan, Executive Director, Salisbury-Wicomico Economic Development
Steve Leonard, CEO, Peninsula Regional Health Systems
Wayne Strausburg, Director of Administration, Wicomico County
Laura Soper, Director of Business Development, City of Salisbury
Thank you to SVN Miller on Main Street in Downtown Salisbury for providing a physical and virtual space for this gathering.
Media are encouraged to attend the discussion, should they feel comfortable doing so.
For those who do not wish to join us in-person, you may tune in live at www.youtube.com/svnmiller or www.facebook.com/CityofSBY
Email ideas and questions that will be answered/discussed live during the discussion to amber.bostwick@svn.com
Enter your input, ideas, questions and comments live at www.youtube.com/svnmiller