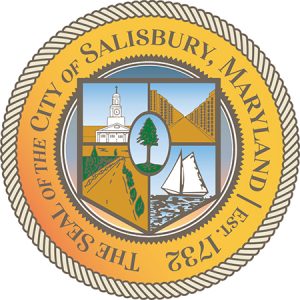 Salisbury, MD: January 15, 2020 is the next 3rd Friday. 3rd Friday is the perfect excuse to get bundled up and explore Downtown Salisbury. Even though there won't be vendors on the Plaza, there's still local shops and restaurants to support, and art to be enjoyed.
Salisbury Art Space will be open on 3rd Friday showcasing its brand-new exhibition titled "Good Riddance 2020!" – filled by area artists sharing what they've made over the infamous 2020 year. The exhibition will be judged by local artists and educators Sarah Perdue and Heather Riser, whose work will be on display in the Foyer gallery. Life in Watercolor: The Works of Katherine Wood Day is also on display, with all works for sale as a fundraiser to Salisbury Art Space and Salisbury A&E District. Katherine Wood Day, also known as K. Wood (1953 – 2011) took up watercolor after a career as a photography archivist, and rarely allowed her work to be shown during her lifetime. Her husband, Michael H. Day, hopes the works will bring joy to viewers, and help raise funds for the arts in Downtown Salisbury.
If you're headed out this 3rd Friday, be sure to support some of the amazing local shops and restaurants in Downtown Salisbury. Shoppers be sure to check out Bomshell Boutique, open until 7 p.m. for 3rd Friday, with 20% off the entire store! Lilac Boutique is another great place to stop and shop, as well as, Simply Salisbury, Kaiju Records, The Spot, L. Vondredi, Lurking Class Skate Shop and more! Plus, you can stop in Angello's Scoops or Cake Art for a sweet treat or Brew River for some live music with On the Edge.
Concerned about social distance, not to worry! 3rd Friday's virtual event will be filled with online content, links to local retailers, and more. 3rd Friday is a downtown economic development initiative and a project of the Salisbury Arts & Entertainment District, in partnership with The City of Salisbury.
For More Information: 3rdFridaySby.com