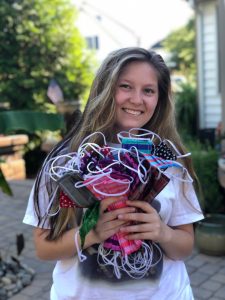 November 9, 2020 – Salisbury, Md. – A total of $69,800 has been granted to 14 Lower Shore nonprofits by the Community Foundation of the Eastern Shore to support nonprofit sustainability amid a time when many organizations are struggling. The grants were made possible through the Community Needs Grants program, which makes grants twice a year to nonprofits providing a variety of services in Somerset, Wicomico, and Worcester counties.
This grant recipients provide programs that serve a variety critical community needs including homelessness, hunger, youth development, education, addictions recovery, and more. The global coronavirus pandemic has created financial hurdles for nonprofits during while the need for their services become more critical than ever. In response to COVID-19, CFES shifted the focus of the Community Needs grant program to support the general operations of local nonprofits, helping to supplement operational challenges and maintain the viability area nonprofits.
The following nonprofits received funding:
· 4STEPS Therapeutic Riding Program
· Assateague Coastal Trust, Inc.
· Child & Family Foundation Inc.
· Hope4Recovery
· Junior Achievement of the Eastern Shore, Inc.
· Little Sisters of Jesus & Mary, Inc.
· Maryland Coastal Bays Foundation, Inc.
· Maryland Food Bank Inc.
· Salisbury Urban Ministries
· Tri community mediation
· U.S. Kennels, Inc.
· Village of Hope Inc.
· Women Supporting Women Inc.
· Worcester Warriors Against Opioid Addiction
The semi-annual Community Needs Grant (CNG) Program benefits organizations serving the Lower Shore of Maryland with a $5,000 maximum award per nonprofit. Applicants must be 501c3 nonprofit organizations, faith-based organizations providing non-sectarian programs, or eligible programs within government agencies serving citizens on the Lower Eastern Shore of Maryland. The next deadline for CNG grant applications is February 1, 2021. For additional information visit CFES.org or call 410-742-9911