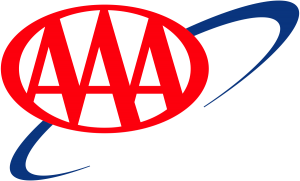 Salisbury— 11/25/19 — AAA Salisbury is pleased to offer a new way for businesses to save with the new AAA Group Membership program, contact: "Businesses can offer AAA Classic Membership as either a company paid benefit, or by pooling together 5 or more employees to get AAA at a discounted rate. We even offer bicycle and motorcycle coverage", said Dawn Waring, Store Manager at AAA Salisbury.
Positive Employee Feedback
AAA Group Membership program provides valuable Membership benefits and services for your organization at a discounted rate, regardless of size. There's no better way to ensure employees are getting safely to and from work than with the dependability of AAA Roadside Assistance. AAA offers security in knowing there is minimal time away from work due to unforeseen incidents such as keys locked in their car, flat tires, dead batteries, or even running out of gas. Having this benefit helps businesses and employees through peace of mind, especially when AAA coverage follows the member and not the vehicle.
AAA Classic Membership provides basic benefits that AAA Members have come to known, with renowned 24/7 Roadside Assistance. Members can take advantage of free perks like AAA TripTiks® and maps, as well as online mapping at AAAMaps.com; AAA TourBook® Guides; hotel and car rental savings and worldwide vacation planning and reservations. With a AAA Membership, members have access to a full range of automotive, travel, entertainment and financial services as well as, auto, home, and life insurance products — not to mention many deals and discounts.
For more information on the AAA Group Membership program, contact:
Dawn Waring, 410-860-2885 x4361376, dwaringmccaleb@aaamidatlantic.com