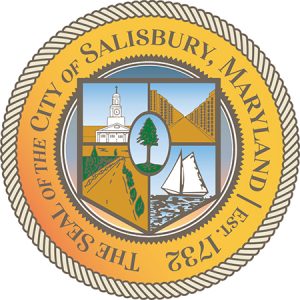 Salisbury – The City of Salisbury is pleased to announce that awards have been made for the Acrylic Barrier & PPE Lottery program. As part of the program, Salisbury businesses were eligible to apply for grants for acrylic shielding and social distancing floor stickers, all made locally by M4 Reactor.
"The barriers will help us maintain social distancing and provide an additional layer of protection for our packaged items," said Theresa Whitelock, owner of Sugar Rush by Theresa in Downtown Salisbury.  "Our customers' health and safety are the very top priority at Sugar Rush, and we will do everything we can to protect them as much as possible. We are extremely grateful for the grant."
The following businesses were selected as recipients of the Acrylic Barrier & PPE Lottery, and will receive up to $2,000 in free acrylic shields and/or social distancing stickers.
Sugar Rush by Theresa
Brew River
The Brick Room
SVN Miller Commercial Real Estate
Olympia Fitness
W.R. McCain & Associates
Mogan's Oyster House
Lower Shore Clinic
Fratelli's Italian Restaurant
Delmarva Smile Corner
Salisbury Dance Academy
Peninsula Surgical Group
Ikebana Teriyaki & Sushi
Minuteman Press
Salisbury Neighborhood Housing Services
Yummy Asian
Peninsula Alternative Health
The Ugly Pie
Subrunners
Wetcher Whistle
Lilac Clothing Company
Cake Art
OC Wellness LLC
Lombardi's
First Shore Federal
Ginger House
Jeff Merritt, Owner of Minuteman Press, said, "As a small business in Salisbury, Minuteman Press is very grateful for the efforts of the City of Salisbury and M4 Reactor on the acrylic barrier program. This program is a great example of public and private agencies working together to help the business community deal with the numerous challenges during the COVID pandemic. Teamwork makes the dream work and together we will succeed!"
To learn more about this program, please contact the City of Salisbury Office of Business Development at 410-677-1915, or LSoper@salisbury.md.
For continuing updates on the COVID-19 crisis in our community and across Delmarva, please continue to monitor our social media feeds, and visit www.coronarecoverytaskforce.com
Twitter, Facebook, and Instagram: @CityofSBY