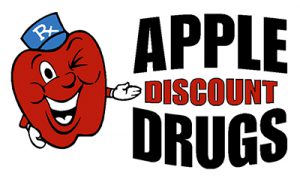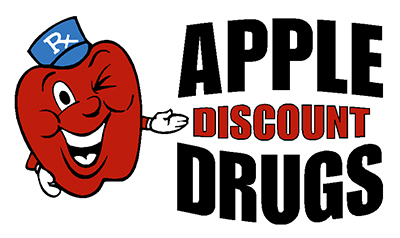 A Mobile Informational Session and Group Walk
SALISBURY, MD- NOVEMBER, 2019- Apple Discount Drugs, a locally owned pharmacy has been celebrating Diabetes Awareness all month. The staff has joined in unity posting pictures with a Blue Circle which symbolizes universal support of the global campaign for Diabetes Awareness and Education.  Apple hosted two free educational sessions on November 14th, World Diabetes Awareness Day at the Fruitland location, where customers were invited to partake in 30 minute discussions with John Motsko, Certified Diabetes Educator and Registered Pharmacist. The topic was the newest Continuous glucose monitors followed by  a question and answer session.
We offer one on one, and group classes each month through Core Clinical Care, a division of Apple Discount Drugs, however we wanted to do something more this month for our community. We know that many folks struggle with Diabetes and we are here to help. Many insurance plans offer benefits for education in the management of this disease. It is crucial that we learn as much as we can with this diagnosis so that we can understand how to live a healthy life.
To wrap up November's Diabetes Awareness month, we will finish with a walk in the park. This event falls the Saturday after the Thanksgiving holiday when most of us indulge in a bountiful meal with all the trimmings. This can easily get our numbers out of normal limits. We want to take the opportunity in a relaxed setting to chat while we stroll through the park's adjacent trails to offer tips on keeping on track during the holidays. We will offer advice, reminders, and answer any questions our friends joining us might have. We invite anyone affected by Diabetes and their families to come on out and join us. Walk side by side with a local pharmacist who cares about your well being.  Our Certified Diabetes Educator and Pharmacist, Geoff Twigg, along with Tosin David, PharmD, Emily Biskach, PharmD, and Careen Franklin, PharmD will all be present walking towards a healthier lifestyle.
Dress appropriately for chilly weather.  Event starts at 11am on November 30th, 2019. Starting point Bandstand 521 Park Drive, Salisbury.
For more information call Apple Discount Drugs at 410/749-8401 or follow us on Facebook