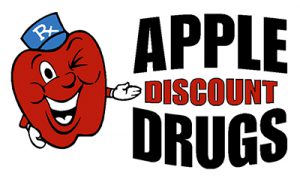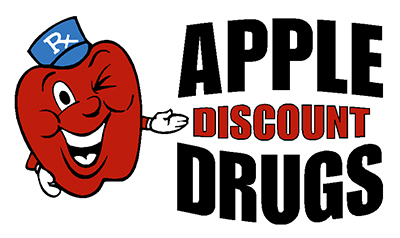 Community, Parents, and Caregivers of asthmatics are cordially invited to attend.
SALISBURY, MD– January, 2020– Apple Discount Drugs proudly hosts a Community Asthma Resource Session on Thursday, February 27th from 6 pm-7 pm.  Apple invites those interested in our free informational event to our conference room located at 404 N Fruitland Boulevard, Salisbury MD 21801.
Apple Drugs' Tish Withers, RRT, RPSGT and Emily Biskach PharmD, will be presenting on topics such as:
What is Asthma?
Identifying possible triggers
An explanation of an "Asthma Action Plan"
Proper use of respiratory equipment
Importance of medication compliance
Medication education
Reminder tips to better manage your health
"We recognize a need nationally for more education and prevention management for our asthmatic population.  With billions of dollars spent annually, directly on treatment and indirectly because of missed work and school, we are here to make an impact where we can. We can begin here on the shore with our community, doing our best for the people we care about," said Tish Withers.
Emily Biskach, PharmD stated, "We would like to help our community better understand their medications, so that they take them correctly and keep in compliance. Maintaining compliance alone reduces exacerbations and hospitalizations. As a pharmacist, we are a front line resource for the community.  We are here daily to answer questions, and this session will be informative and beneficial."
This is a free event. Apple representatives request that you register online via the Facebook event page or RSVP via email to Tish@appledrugs.com.
For more information call Apple Discount Drugs at 410-749-8401 or follow us on Facebook.