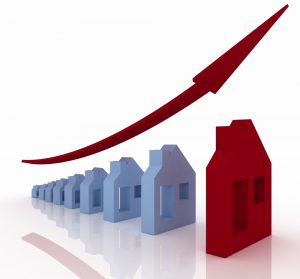 April 2014 Salisbury MD Real Estate Market Recap
In April 2014, the median single family home sales price in Salisbury Maryland and Wicomico County was $143,000, up 2% from the median home sales price last April. There were 73 home sales, up 7% from last April. The average time on market was 3.7 months compared to 6.8 months for home sales in the Salisbury MD area last April.
Currently, there is a 6.6 months of supply of homes in the Salisbury MD area. This is determined by how many homes are available divided by how many homes sold the previous month.
Homes Sold in Wicomico County April 2014
Conclusions for Home Buyers in Salisbury MD
With inventory still tight, many would be home buyers in the Salisbury MD area are complaining about a lack viable choices for their next home. Obviously, plenty of deals are getting done and well priced homes are selling quickly as evidenced by the time on market for April 2014.
Mortgage rates have been relatively stable and perhaps this gives the confidence to these buyers to wait without affordability being affected. This month's jobs report may have an effect on consumer sentiment as well. While year over year prices home were essentially unchanged in April 2014, a continued lack of home inventory will drive up prices at some point. This is something we'll keep a close eye on.
Conclusions for Home Sellers in Salisbury MD
Sellers in the Salisbury MD area real estate market have reason to be excited. While not a full blown seller's market, it would best be described as "balanced". Properly priced homes in reasonable condition in desirable locations are selling within weeks, if not days and multiple offers are not uncommon. Other homes are going under contract soon after price reductions.
If you are thinking about selling, contact us for a no obligation Neighborhood Sold Report or Comparative Market Analysis to help you price your home correctly the first time. We have no ulterior motive to list your home and won't tell you what you want to hear just to get a listing.
Outlook for May 2014 in Salisbury MD Real Estate
We expect strong seasonal sales to continue on through the rest of the spring. As schools let out for the summer and thoughts turn to vacations, it's possible sales volume will flatten out a bit. If the Fed carries out it's plan to reduce it's purchases of mortgage backed securities (MBS), interest rates will likely increase. Many financial market observers will keep a close eye on economic reports and the instability in the Middle East and Ukraine.
Buyers and sellers alike should take these factors into account as they make decisions in the upcoming months. We'll be here to update you on all things related to housing in the Salisbury MD area.
Dale E. King, EBA has worked as a Buyer's Agent in Salisbury Maryland real estate since 2004, after 18 years in construction and remodeling. He serves his buyer clients in all aspects of real estate, from consultation through closing, with no fees charged. Dale resides in Delmar Maryland with "The Queen" and their five beautiful children.