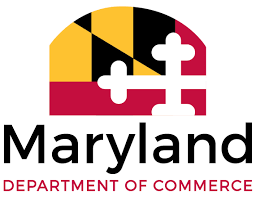 Webinar: Inc. and the U.S. Chamber of Commerce team up to help small business owners navigate the programs that are available to them. Friday, May 1 at noon ET
Register Here: https://events.inc.com/nationaltownhallevents-6
Inc. – Limitless: Upgrade Your Mind During Trying Times with Jim Kwik
Thursday, April 30, 2020 at 1:00 pm EDT  RESERVE YOUR SPOT
Join Inc. for a session with brain performance expert and best-selling author Jim Kwik. Using research and material from his latest book, Limitless: Upgrade Your Brain, Learn Anything Faster, and Unlock Your Exceptional Life, Kwik will share strategies and best practices to enhance your capacity to learn and lead. With the current challenges making work and home blurred and/or overwhelming for many, the ability to focus and succeed is imperative. There is no greater time than now to strive to be at your full potential.
Ten Steps All Workplaces Can Take to Reduce Risk of Exposure to Coronavirus
Grant – National Association for the Self-Employed Growth Grants
This program allows business owners to apply for financing for a particular small business need. Worth up to $4,000 each, past recipients used their growth grants to purchase computers, hire part-time help, and create marketing materials.
Grant – Business Owners' Idea Café Small Business Grant
$1,000 plus advertising opportunities grant is open to anyone who currently owns a small business that has been in existence for at least six months. There are no entry fees and a complete business plan is not required.  https://www.businessownersideacafe.com/business_grants/