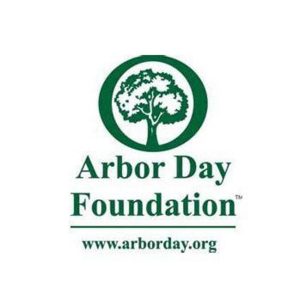 Salisbury – The City of Salisbury is pleased to announce that it has been named a 2020 Tree City by the Arbor Day Foundation in honor of the City's commitment to effective urban forest management.
The Tree City USA program is sponsored by the Arbor Day Foundation in partnership with the U.S. Forest Service and the National Association of State Foresters. The program was designed to encourage better care of our nation's community forests and increase public awareness of the many social, economic, and environmental benefits urban forests provide.
Municipalities achieve Tree City USA recognition by meeting the program's four requirements: a tree board or department, a tree-care ordinance, an annual community forestry budget and an Arbor Day observance or proclamation.
Salisbury's tree canopy can be seen everywhere from North Salisbury, at the Naylor Mill Forest Trail all the way down to Camden Avenue's canopy of Loblolly trees, and Salisbury University's beautifully maintained, on-campus Arboretum.
Salisbury University has been recognized as an official Tree Campus for many years, and SU students from a 2019 Environmental Studies Senior Seminar helped to lay the groundwork for the City to gain recognition itself as a Tree City. Dr. Sarah Surak's class worked closely with the City to outline the process of becoming a Tree City and presented the steps to become a Tree City at a Fall City Council meeting.
From there, the City's Sustainability Coordinator, Alyssa Hastings, worked to secure the remaining components needed in order to become a Tree City. "The benefits of trees and urban nature range from helping to improve mental and physical health, providing a cooling effect in urban environments, increasing biodiversity and supporting pollinators, as well as providing green infrastructure for stormwater management," she shared.
"Everyone benefits when elected officials, volunteers, and committed citizens in communities like Salisbury make smart investments in urban forests," said Matt Harris, chief executive of the Arbor Day Foundation. "Trees bring shade to our homes and beauty to our neighborhoods, along with numerous economic, social, and environmental benefits."
City Administrator Julia Glanz reaffirmed the City's goal of keeping Salisbury green, saying, "Trees play such an integral role in helping to keep our community healthy and sustainable, and we are so thrilled to accept this designation, and make a long-term commitment to increasing our City's thriving tree canopy."
Trees are wonderful assets to a community when properly planted and maintained. The City of Salisbury has created a Recommended Tree List for those looking to plant trees within the City. These are trees that will do exceptionally well in our area, the list can be accessed at www.salisbury.md/tree-list