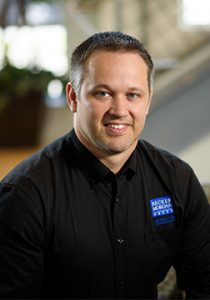 Becker Morgan Group is pleased to announce the following employee promotions:
Bryan L. Hutchison, Jr, AIA, LEED AP, NCARB has been promoted to Senior Associate. With a Bachelor of Architecture from Virginia Polytechnic State University, he is a registered architect in the state of Delaware, a member of the National Council of Architectural Registration Boards (NCARB) and serves on the Delaware Board of Architects. Bryan has been with the firm for 15 years and leads the architectural staff in the Dover, DE office. Bryan has served as project manager on many projects including Rittenhouse Station Mixed-Use Development in Newark, DE, Linden Corner a 2-story medical office building in New Castle, DE, Wesley College Johnston Hall in Dover, DE, DuPont Broadnox Corporate Retreat in Chestertown, MD, and most recently for the new DSWA Administration Building in Dover, DE.
Craig Williams, AIA has been with the firm for 16 years and has been named Senior Associate. Craig graduated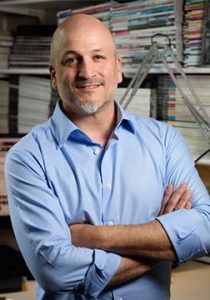 from the University of Maryland College Park with a Bachelor of Science in Architecture and is a registered architect in Maryland. Craig is a member of the firm's library and educational design studios, and is currently working on the new Somerset County Technical High School in Westover, MD, Queen Anne's County Kent Island Branch Library, and Rehoboth Beach Public Library Needs Assessment. Craig brings virtual design expertise to each project and was instrumental in incorporating 3D visualization tools into the firm's daily practice. He has received international awards from the American Society of Architectural Illustrators & KROB for 3D Visualization.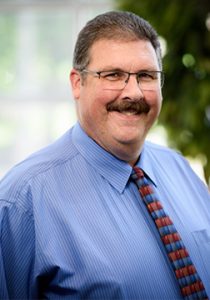 Michael J. Henry, LEED AP has been promoted to Senior Associate. Michael has been with the firm for 22 years in the civil engineering department in the Dover office. Michael is a graduate of Delaware Technical Community College, was formerly an ambassador for the Central Delaware Chamber of Commerce and was a member of the Leadership Central Delaware Class of 2018. Michael has extensive experience with site and subdivision design, construction administration and project management. He has completed several major projects at Delaware State University, including the current new Housing and Dining Facility on-campus, as well as Beebe Healthcare's Rehoboth Health Campus, and the Centre at Love Creek Shopping Center in Lewes, DE.
Becker Morgan Group provides comprehensive Architecture & Engineering services with offices in Delaware, Maryland, and North Carolina. For more information, visit www.beckermorgan.com.