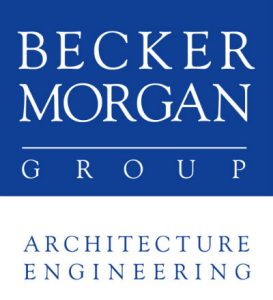 Becker Morgan Group welcomes four to its growing staff. "We are thrilled to add to our staff in Delaware, Maryland, and North Carolina. These individuals are instrumental to the firm's growth and our commitment to providing exceptional service to our clients," said Brad A. Hastings, AIA, LEED AP, Vice President of Becker Morgan Group.
Brittany L. van Veen, Assoc AIA joins the Newark, DE office as an architectural and interior designer. She holds a Master of Architecture with a concentration in Design Technologies from The Catholic University of America. With over 12 years of design experience, Brittany has a wealth of experience with projects throughout Delaware and Pennsylvania, with an emphasis on K-12 schools. Since joining Becker Morgan Group, she has played a role in a variety of projects, including the renovation of Bayhealth's Primary Care facility and the Ocean City Convention Center Expansion and Improvements.
Richard Bischoff brings 25 plus years of land development experience to the Becker Morgan Group team, joining the Salisbury office as a survey technician. Richard's extensive experience in survey analysis and CAD management, paired with his keen attention to detail, has allowed him to transition quickly.  He has contributed to several projects in Delaware, Maryland, and Virginia since starting with the firm.
Bibek Pauldel is a recent graduate of Idaho State University, where he studied Civil and Environmental Engineering. He joins the Salisbury, MD office as a civil designer and has enjoyed the shift from student to professional, immersing himself in the latest industry software. Bibek has been able to contribute to several development projects across the state of Maryland since joining the firm.
Kimberly L. Wilson joins Becker Morgan Group's Wilmington, North Carolina office as an administrative assistant. Kim graduated from the University of North Carolina Wilmington and brings over 15 years of office management experience. Her administrative background and strong organizational skillset will allow Kim to support staff across the company.
Becker Morgan Group provides comprehensive Architecture & Engineering services with offices in Delaware, Maryland, and North Carolina. For more information, visit www.beckermorgan.com.