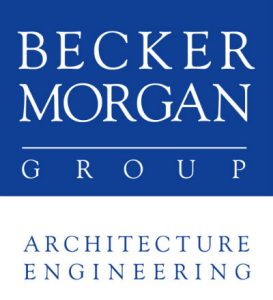 Becker Morgan Group welcomes three new members to its staff. "We are excited to welcome these individuals to our team. We look forward to their contributions to help uphold the exceptional customer service we aim to provide our clients as we continue to grow," said Brad A. Hastings, AIA, LEED AP, Vice President of Becker Morgan Group.
Beth A. Bell, SHRM-SCP joins the firm as CFO and Associate. Beth has extensive experience in implementing best-operating practices, efficiencies, and structure to organizations. She is passionate about collaborative workplaces and committed to the community. Beth serves on the Worcester County Board of Directors for Junior Achievement of the Eastern Shore and is a member of the Showell Elementary School Improvement Advisory Committee.
Meagan G. Bittner is a 2016 graduate of Mercyhurst University, where she earned a Bachelor of Science in Interior Design and Pre-Architecture. Since joining the firm as an interior designer, Meagan has played a role in a variety of projects, including The Ross, a 13-story apartment building coming to downtown Salisbury, MD.
Adam C. Faulkner joins the team as a Civil Engineering Technician. In May, he graduated with an Associate Degree in Architecture Engineering Technologies from Delaware Technical Community College. Adam has contributed to a variety of projects in Delaware, including conceptual work for two prospective Royal Farms locations.
Becker Morgan Group provides comprehensive Architecture & Engineering services with offices in Delaware, Maryland, and North Carolina. For more information, visit www.beckermorgan.com.