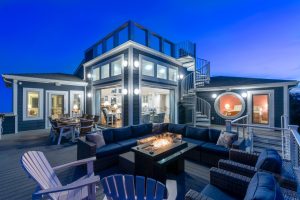 The Builders and Remodelers Association of Delaware (BRAD), formerly the Home Builders Association of Delaware, awarded their 2020 Regal Awards, recognizing excellence in Delaware Home Building. Becker Morgan Group was honored to receive the Best Residential Addition/Alteration over $50,000 for their Rehoboth Beach, Delaware home.
–
–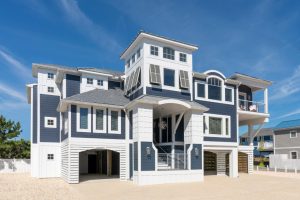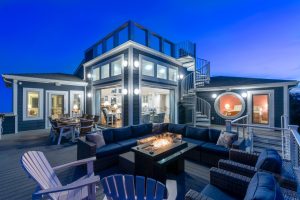 The transformative interior and exterior makeover encompassed the entire house, creating a dramatic coastal contemporary facade and a destination designed for gathering. To accomplish the homeowner's vision of a spacious entertaining space, the design team needed to think outside the box, literally. Nearly the entire roof was removed to raise ceiling heights and create a rooftop entertainment space with views of the Atlantic Ocean.
The new living space maximizes flow and function while unifying the indoor and outdoor spaces with a fully retractable window wall, inviting guests to take in views of the Atlantic Ocean. The design team worked diligently to ensure they created both horizontal and vertical openness in the new space. In addition to an expanded living space, a renovated kitchen, new main entrance, outdoor deck, and elevator were all a part of this project.
A home designed by Becker Morgan Group in North Bethany Beach, Delaware also received the BRAD Best Luxury Custom Home over $400,000.
Becker Morgan Group provides comprehensive Architecture & Engineering services with offices in Delaware, Maryland, and North Carolina. For more information, visit www.beckermorgan.com.