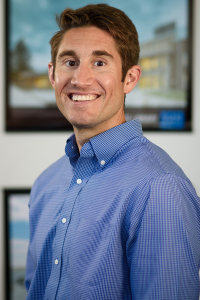 Becker Morgan Group is pleased to announce Senior Associate, Christopher D. Duke, PE, PTOE, LEED AP was named to the Engineering-News Record (ENR) 2020 MidAtlantic Top Young Professionals list. This award recognizes 20 design and construction professionals from across the region under the age of 40 who are leaders in their industry and communities. A panel of industry judges considered criteria including experience, education, career and industry leadership, as well as community service.
A graduate of the University of Delaware and Villanova University, Chris is a licensed Civil Engineer and Senior Associate at Becker Morgan Group and manages the firm's Newark, Delaware office. Chris embodies the selection criteria set forth by ENR; he is an accomplished professional, active member of his community, regional industry leader, University of Delaware adjunct professor, and a proud father of three. Balancing his numerous responsibilities and finding ways to make positive change in the world around him is no small task. Chris says he is motivated by the cumulative efforts of each organization, which makes the balancing act worth it. His belief in preparing the next generation of civil engineers led him to serve as an adjunct professor of senior design at the University of Delaware and establish a shadow student program at Becker Morgan Group.
Chris was recently named to The Committee of 100, a non-partisan, non-profit association of Delaware business leaders who work to promote responsible economic development and address issues affecting Delaware's economic health. Additionally, Chris serves as the American Council of Engineering Companies Delaware Chapter Secretary, Co-Chairman of the Delaware State Chamber of Commerce Young Professionals, Transportation & Infrastructure Committee Member for the Delaware State Chamber of Commerce, and Newark Partnership's Organizing Board and Economic Enhancement Committee Member.
Becker Morgan Group Principal, Gregory V. Moore, P.E. expresses his pride in Chris, "We are extremely proud of Chris and his many accomplishments. We encourage our staff to be involved in the communities and industries in which we live, work, and play, all while providing exceptional service to our clients. Chris exceeds all expectations and is a true asset to our firm and the community."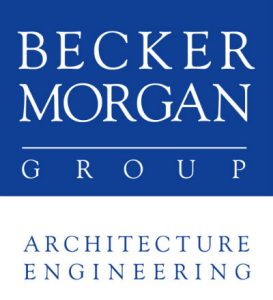 Becker Morgan Group provides comprehensive Architecture & Engineering services with offices in Delaware, Maryland, and North Carolina. For more information, visit www.beckermorgan.com.