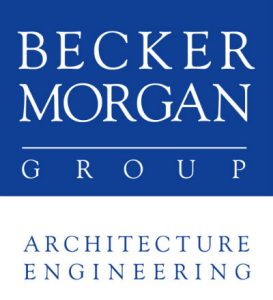 Becker Morgan Group is proud to welcome a group of four interns for the summer of 2019. The interns provide invaluable assistance to the Becker Morgan Group team while gaining important hands-on experiences to supplement their education.
Kate Deeg joins the firm's Newark, DE office as a civil engineering intern. Kate is from Oradell, NJ, and attends the University of Delaware. She is pursuing a Bachelor of Civil Engineering with an anticipated graduation of May 2020.
The Salisbury, MD office welcomes back two interns, Megan Kelly, an architectural intern, and Caroline Krauss, a civil engineering intern. Megan is a graduate of Arcadia High School in Accomack County, VA, and a fourth-year architecture student at Virginia Tech, pursuing a Bachelor of Architecture degree. Caroline is a graduate of Mardela High School in Wicomico County, MD and attends the University of Maryland, pursuing her Bachelor of Science in Civil Engineering.
Nathan Fehrs joins the Wilmington, NC office for his second summer with Becker Morgan Group as an architectural intern. Nathan is from Wilmington, NC, attended Laney High School and is currently working toward his Bachelor of Science in Architecture with a double minor in sustainability and construction management at Roger Williams University.
Becker Morgan Group is proud to support local students and institutions to provide real-world experiences and training in a wide range of career paths. The firm provides Architecture & Engineering Services with offices in Delaware, Maryland, and North Carolina. For more information, visit www.beckermorgan.com.