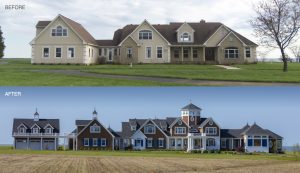 Annapolis Home Magazine, AIA Chesapeake Bay, and National Association of Home Builders Honor Preservation and New Design Achievements
SALISBURY, MD – July 7, 2021 – Becker Morgan Group, one of the region's leading architecture and engineering firms, has accepted three awards for their design of "Eastern Bay Escape," an 8,100 square foot home located on the Chesapeake Bay in Stevensville, MD.
The firm has been honored with the AIA (American Institute of Architects) Chesapeake Bay Chapter's top honor, the Citation Award, in the category of Residential Renovation/Addition, Annapolis Home Magazine's Home Builder & Fine Design Merit Prize, and with the National Association of Home Builders, Best in American Living Silver Remodeling Award.
"These awards are particularly exciting because of the tremendous amount of work that went into the preservation of certain areas per the Chesapeake Bay Critical Areas Constraints, which help protect the Bay, and the complete reimagining of the home, which had laid vacant and dilapidated for years," said Chris Pattey, Becker Morgan Group project manager and head of residential design. "The renovation focused on how the homeowners and guests would use the home as a Chesapeake Bay summer lifestyle experience, and these recognitions highlight our success in achieving the homeowner's goals."
The home is designed in a style reminiscent of the Hamptons and shingled in the coastal tradition. It boasts five-bedroom suites and a wing dedicated to the master suite. Every room features panorama views of the Bay or rolling farmland. Architectural details include coffered ceilings, multi-faceted textures, columns, a circular master entryway with an open and airy floor plan.
There is a plethora of recreation spaces, including a six-bay garage for land and watercraft and an additional 3,800 square feet of entertaining space, including verandas on two sides of the home, a covered screen pavilion, terraces and fire pits.
Learn more about the project and see additional photos at www.beckermorgan.com/project/eastern-bay-escape/.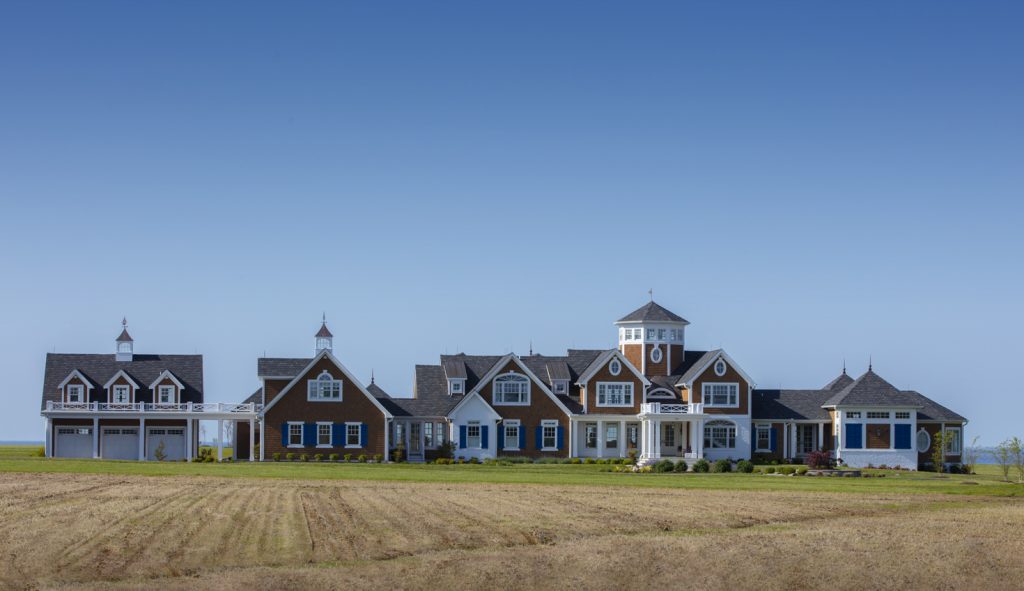 About Becker Morgan Group
Established in 1983, Becker Morgan Group is a leader in architecture, engineering, surveying, land planning and interior design in the Mid-Atlantic and Southeast regions of the United States. The full-service design firm delivers award-winning work in education, healthcare, public safety, hospitality, commercial, government, residential, and land development. Learn more at www.beckermorgan.com.