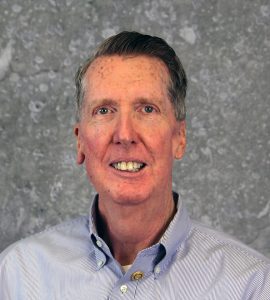 Bill Satterfield, a 36-year member of the Rotary Club of Salisbury, was recently nominated and approved by the club as its President Elect for the 2020/2021 year.
A native of Dover, Delaware, Satterfield has been a Rotarian since January 1982, first with the Dover Rotary Club and then with The Rotary Club of Salisbury since July 1984.
After attending Dover's public schools, he studied at Wake Forest University where he obtained a Bachelor's Degree in History.  Upon graduation, Satterfield worked as a new reporter/news director for Dover radio station WKEN for 8 1/2 years.  Also during those years, he was Delaware correspondent for WCAU radio in Philadelphia.  Satterfield came to Salisbury in January 1984 as farm news reporter for radio stations WSBY/WQHQ.
In December 1986, he was hired by Delmarva Poultry Industry, Inc., the non-profit trade association working for the continued progress of the meat chicken industry in Delaware, on the Eastern Shore of Maryland, and the Eastern Shore of Virginia. During his first six years, he served as the Assistant to the Executive Director.  He was named Executive Director in January 1993, a position he held until his retirement a year ago.
Satterfield and his wife Susan have lived near Salisbury since their marriage in late 1993.  He and incoming President John Awkward will assume their club leadership roles in July of this year when Chris Layton's term concludes as President.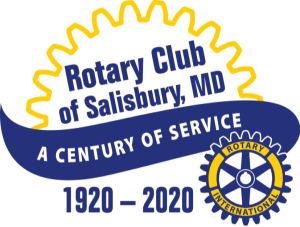 Annually, The Rotary Club of Salisbury channels nearly $90,000 back into our community through the support of agencies and causes including: Boy Scouts, Girl Scouts, scholarships for local high school and college students, Fruitland Fire Department, Christian Shelter, Wicomico County third grade dictionaries, RYLA, Easter Seals Camp Fairlee, MAC, Inc., Meals on Wheels, Parsons Home, Polio Eradication (Global), Fruitland Community Center, HALO, Wicomico County Library, The Salvation Army, Mission of Mercy, the construction of wheel chair ramps and much more.
The Rotary Club of Salisbury, celebrating 100 years of service in 2020, meets every Thursday at 6:00 p.m. in the Rotary Scout and Community Center at 1715 Riverside Drive in Salisbury.  To learn more about the Rotary Club of Salisbury or to obtain membership information, please contact Membership Chairman Ginnie Malone at 410-251-6188 or GMalone@cbmove.com or visit the club's website at www.rotarysalisbury.org.