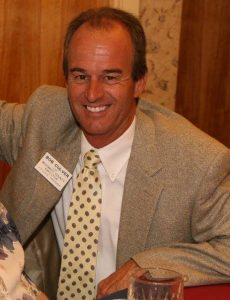 Date: Tuesday, August 11th, 2020
Time: Doors open at 12 pm
Service begins at 1 pm
Location: Wicomico Youth & Civic Center
500 Glen Avenue
Salisbury, MD 21804
The family of Bob Culver invites you to join them in a celebration of his life on August 11th, however, your health and safety is top priority for them. Please review the information below to determine if you will celebrate in person or stream the service live. The Civic Center can safely allow 25% capacity, approximately 1,000 seats – to protect your safety.
What You Need To Know:
· Please arrive early at the Civic Center for health screening questions in the Normandy Arena Lobby. Doors will open at Noon. Be prepared to give at least one name in your "party" and telephone number for contact tracing.
· Properly worn (covering nose and mouth) masks must be worn at all times.
· Attendees will be seated by ushers with their party, socially distanced rules between parties. There will not be a receiving line during the service.
· Please respect the social distance guidelines which are in place to protect everyone. Facilities such as restrooms will be cleaned routinely during the service.
· If you are not feeling well, please stay home and join us online to view the memorial service.
· This event will be live streamed through PAC14 and available on demand. · Please visit www.hollowayfh.com to leave online condolences and memories of Bob.
Bob was a lifelong supporter of Wicomico County and giving back to those most in need. In his honor and in lieu of flowers, the family asks for a donation to be made in his name to one of the local organizations below.
Bob Culver Memorial Fund
Community Foundation of the Eastern Shore www.cfes.org/donate
or
Meals on Wheels
MAC Inc., Agency on Agency https://macinc.org/donate/