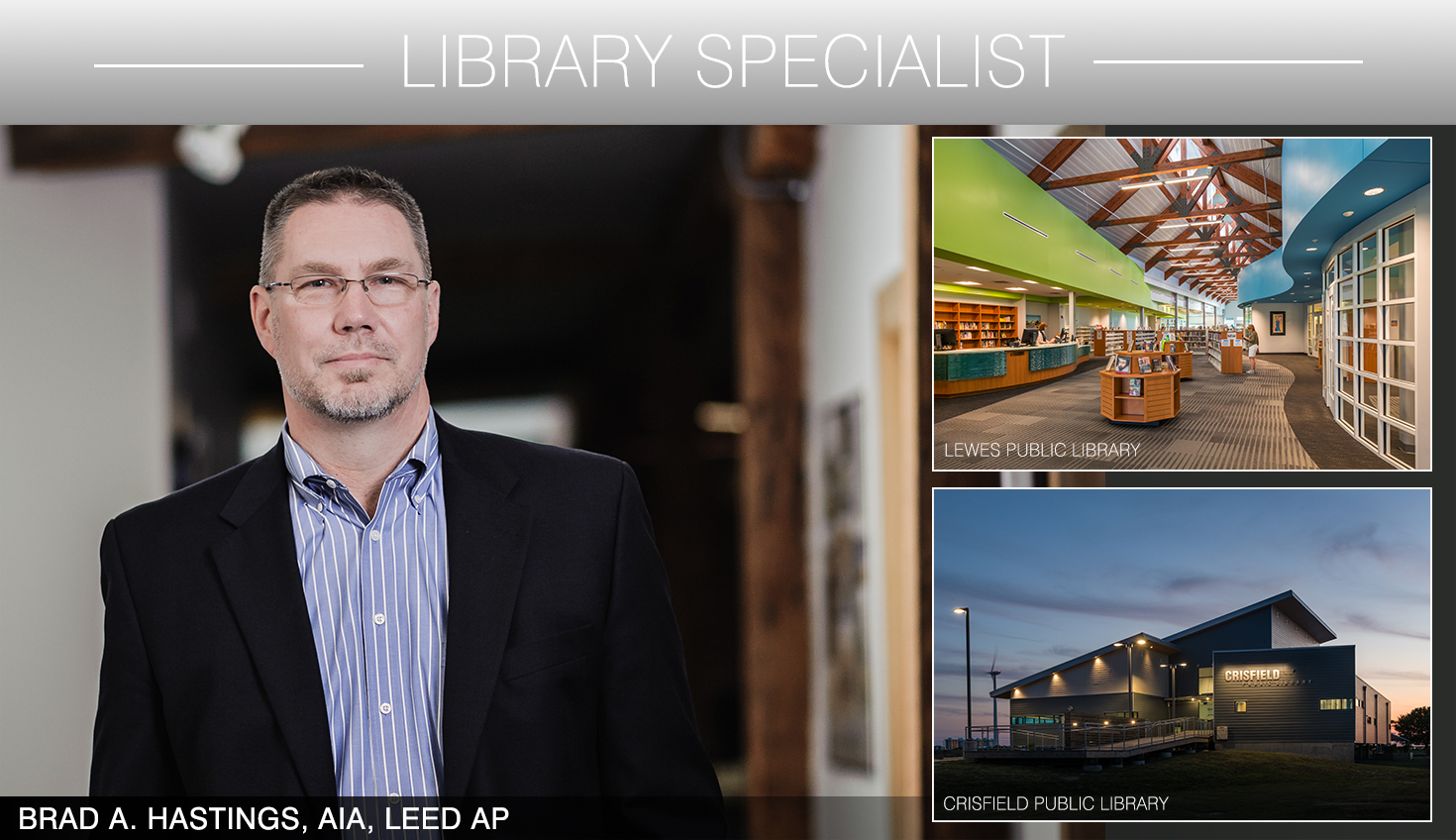 Becker Morgan Group Principal, Brad A. Hastings, AIA, LEED AP, recently attended an executive education seminar at Harvard University's Graduate School of Design. The three-day program entitled, "The Future of Library Design: Physical Libraries in the Digital Information Landscape", included lectures, tours and team-based exercises on the planning and design of libraries. The course discussed the theoretical and practical, covering topics including new service goals, space planning standards, and library programming and planning considerations.
Staying abreast of emerging trends in library planning and design allows Becker Morgan Group to design libraries that will serve their communities now and well into the future. With the evolution of the digital landscape, libraries' roles have transitioned from a location to collect and organize print resources to a space for community members to create, collaborate, inspire and discover.
Mr. Hastings leads the firm's library and education sectors and has served as the Principal-in-Charge on numerous libraries and media centers in Delaware, Maryland and North Carolina. Recently completed projects include: Delmar Public Library, Lewes Public Library, Laurel Elementary School, West Salisbury Elementary School and Crisfield Public Library. Becker Morgan Group staff continuously educate themselves on the latest trends in educational and community design in order to better serve the firm's clients and communities.
Becker Morgan Group is celebrating its 35th Anniversary. The firm is thankful for the inspiring clients, community partnerships and dedicated staff that have made the last 35 years possible. Becker Morgan Group provides Architecture & Engineering services with offices in Delaware, Maryland, and North Carolina. For more information, visit www.beckermorgan.com.