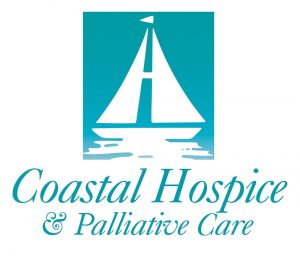 Saturday, August 10, 2019
11:00 AM – 2:00 PM
Winterplace Park, Salisbury, MD
Bring the whole family out for a FREE day of fun at Kicks 4 Kids! Kicks 4 Kids is a family friendly event with games, contests, food, prizes, live music and more! Some of the activities include a watermelon eating contest, corn hole games and smelly sneaker contest. The event benefits the Coastal Kids Supportive Care Pediatric Program of Coastal Hospice.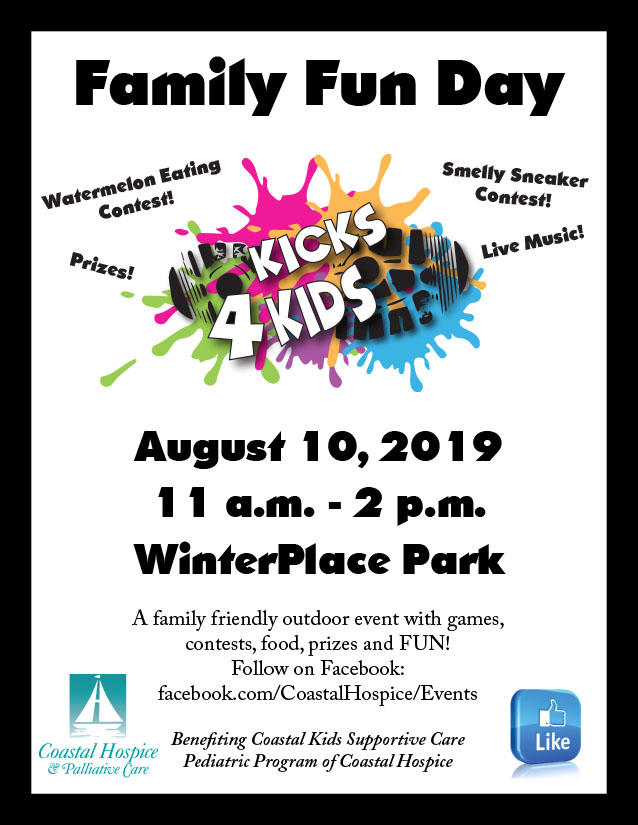 Shoes designed and decorated by local community members will be available in a silent auction throughout the day.
Coastal Kids offers specialized medical attention for children with serious illness and provides comprehensive treatment for the relief of discomfort, symptoms and stress. The goal of care is to improve the quality of life for both the child and the family.
Do You Know Coastal Hospice & Palliative Care?
Founded in 1980, Coastal Hospice is a non-profit health care organization that cares for individuals facing life-limiting conditions but do not want to be defined by them, and instead want to remain as active and engaged as possible during the final chapter of their lives. Coastal Hospice cares for patients in their own homes, as well as in nursing homes, assisted living facilities, at Coastal Hospice at the Lake and the new Stansell House. The organization also provides "palliative" care which treats the symptoms and relieve the pain of a terminal illness or injury so that patients can enjoy the time remaining. Learn more about Coastal Hospice at www.coastalhospice.org and follow on Facebook and Instagram.