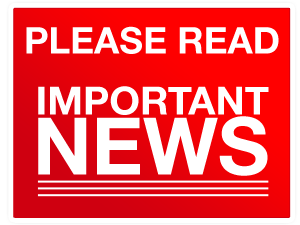 In August 2016, Governor Larry Hogan signed an Executive Order mandating a Post-Labor Day school start date. We are now facing legislation that could reverse this decision.
On February 14, 2019, at 1pm, MD House will hold a Hearing on HB 53 that could result in a repeal of the Post-Labor Day School Start.  On the surface, this bill seems innocuous in that it calls for local jurisdictions to determine their local school calendars.  However, this makes it possible to repeal the post-Labor Day school start and related positive impact.
The debate is framed as a choice between tourism/business and education. This is not the case! We need to demonstrate our support for and partnership with Maryland schools and emphasize that we have seen no negative impact on educational outcomes since the Post-Labor Day School Start took effect. Rather, we have seen a positive impact from this order and hope to continue this Maryland tradition! 
The Salisbury Area Chamber of Commerce encourages all business owners, employees and parents/citizens to contact members of the House Ways and Means committee (listed below) who will be hearing this bill.  Copy Bill Chambers, SACC CEO/President at bchambers@salisburyarea.com so we have a record of all correspondence for the hearing.
In your letter or email, it's important to note the positive impact the post-Labor Day start has had on your business. Furthermore, this policy is not just about business, a post-Labor Day start is good for Maryland families and children
Use any language from the key points below when your writing letter or email, preferably on business letterhead:
An independent poll conducted by Goucher College found that 72 percent of Marylanders from across the state support a post-Labor Day start.
In spring 2014, a legislative task force chaired by a representative of the Maryland State Department of Education (MSDE) and included teachers, administrators, parents of students in Maryland public schools, and small business owners, voted overwhelmingly to endorse a post-Labor Day start.
In January 2015, Comptroller Peter Franchot announced that his petition drive to garner 10,000 signatures in support of a post-Labor Day start far exceeded expectations, having attracted 13,244 signatures.
"Marylanders for a Longer Summer," a task force formed in 2016 and supported by members of the business community, educators, political leaders and citizens believe that starting school after Labor Day makes sense for the following reasons:
There is no empirical evidence that a post-Labor Day school start has a negative impact on student test scores and performance.
The post-Labor Day school start respects the state mandate for 180 instructional days and retains local school board's authority to develop/ approve all other elements of an annual school calendar provided the first day of instruction occurs after Labor Day.
Economic data shows that the net effect of a post-Labor Day school start could generate an additional $74.3 million in direct economic activity, including $3.7 million in new wages and $7.7 million in state and local tax revenue all of which could occur without a tax increase on Maryland residents.
Your opinion matters!  Make it known by writing your letter AGAINST  HB 53 today!
Ways and Means Committee Members
jay.walker@house.state.md.us
Darryl.Barnes@house.state.md.us
Jason.Buckel@house.state.md.us
alice.cain@house.state.md.us
Eric.Ebersole@house.state.md.us
jessica.feldmark@house.state.md.us
michele.guyton@house.state.md.us
Kevin.Hornberger@house.state.md.us
julian.ivey@house.state.md.us
Bob.Long@house.state.md.us
eric.luedtke@house.state.md.us
nick.mosby@house.state.md.us
julie.palakovichcarr@house.state.md.us
Edith.Patterson@house.state.md.us
Teresa.Reilly@house.state.md.us
April.Rose@house.state.md.us
Haven.Shoemaker@house.state.md.us
stephanie.smith@house.state.md.us
veronica.turner@house.state.md.us
alonzo.washington@house.state.md.us
jheanelle.wilkins@house.state.md.us