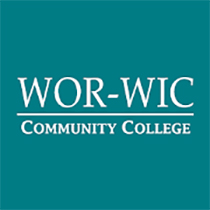 Career workshop on Oct. 20
Wor-Wic Community College invites the public to a free workshop, "Career Choices: Are You on the Right Path?" from 2 to 4 p.m. on Thursday, Oct. 20, in Room 103B of Fulton-Owen Hall at the college, located at the corner of Route 50 and Walston Switch Road in Salisbury.
Current and prospective students, alumni, and community members are all invited to attend the workshop, which is presented by Wor-Wic's career services office and will assist participants in career planning and understanding the job market. Visit the events section of http://www.worwic.edu for more information.