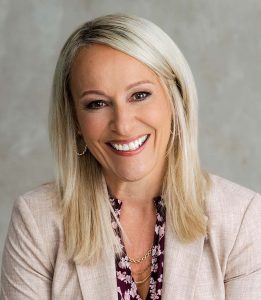 The board of trustees of Wor-Wic Community College has named Dr. Deborah Casey, current vice president of student affairs at Green River College in Auburn, Wash., as the new president of the college, effective Aug. 14.
Casey will replace Dr. Ray Hoy, who will retire after serving as the college's president for 23 years. She will become just the third president to lead Wor-Wic in its 48-year history. Hoy will remain at the college until Casey's term begins.
"It is an honor to be selected by the board of trustees as the third president of Wor-Wic Community College," Casey said. "Wor-Wic's legacy of commitment to excellence in education and training, alongside the enormous regional economic impact is a testament to the extraordinary leadership both past and present. I look forward to leading this vanguard institution into the future, fostering deep rooted relationships within our community and celebrating the successful outcomes we can achieve together to positively impact the lives of our diverse students, communities and workforce on the Lower Eastern Shore."
She has 25 years of experience in higher education, and also worked in various administrative positions as interim vice president of human resources and instruction, dean, and in teaching roles at Florida Atlantic University in Boca Raton and the University of Florida in Gainesville. She earned her doctorate in educational leadership and research methodology from Florida Atlantic University.
"We are delighted to welcome a leader and scholar of this caliber to lead Wor-Wic," said Kimberly C. Gillis, chairperson of the board of trustees. "We are confident that Dr. Casey will be committed to ensuring that Wor-Wic continues to fulfill its goal of developing a world-class workforce and delivering excellence in education and training."
Casey was chosen by the board of trustees after a national search by a community college executive search firm, Gold Hill Associates, working in concert with a selection committee comprised of the college's faculty, staff and administrators; a student representative; members of the board of trustees and the foundation; community leaders; and county elected officials.