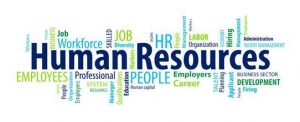 Unemployment is at the lowest rate we have seen in years and employers are seeing the impact to their business. So, how do we attract and retain our most valuable assets…Our Employees! Beginning pre-hire all the way through to retirement stage an organization must be cognizant of basic employment laws and regulations set forth by federal, state, and local governments – but in reality, not many employers do.
How we follow these regulations and how we treat (yes, how we treat our employees matters!) our employees will allow you to retain intellectual capital within your organization and reduce costs that are associated with undesired turnover.
We look forward to you joining us on Tuesday, November 20, 2018; 9:00 a.m., at the Salisbury Chamber of Commerce to discuss and understand essential rules and compliance for your workforce and common pitfalls to avoid.
Brought to you by:
Colleen Denston, SPHR, SHRM-SCP, FPC, HRPM| Senior Workforce Solutions Consultant | Kronos for Services and Distribution
mob: 410-726-5138 | colleen.denston@kronos.com
Human Capital Management | Workforce Management
Time & Attendance • Scheduling • Absence Management • HR & Payroll • Hiring • Labor Analytics
Join Kronos on: kronos.com | Facebook | Twitter | LinkedIn | YouTube