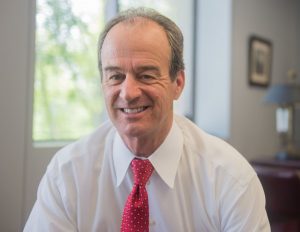 The Salisbury Area Chamber of Commerce, its Board of Directors, staff and Chamber members extend our deepest sympathies to the family Bob Culver, Wicomico County Executive. Bob Culver was a tenacious advocate for small businesses and, by example, expediently distributed CARES Act dollars to Wicomico County business owners struggling as a result of the ongoing COVID-19 crisis.
Bob was a passionate cheerleader for Wicomico County and its citizens. He was a supporter of the higher education institutions and our public schools. As County Executive, Bob saw the value and economic significance of the Salisbury/Ocean City Regional Airport, Wicomico parks, recreational assets, and the quality of life amenities that the county possessed.
In the past two years, Bob worked diligently to convert the vacant Poplar Hill Pre Release Facility into a regional opioid treatment center serving the citizens of the Lower Shore battling addiction. Six Lower Shore Chambers of Commerce supported Culver's efforts. Helping citizens recover and heal from the opioid epidemic was a top priority during his tenure as County Executive.
The business community mourns the loss of our County Executive.