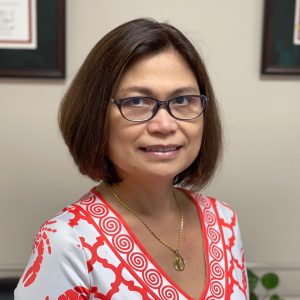 SALISBURY, MD — Chesapeake Health Care is pleased to welcome our newest Pediatrician, Dr. Maria Sofia Avendano-Welch, MD.
Dr. Avendano-Welch, or "Dr. Sofie" as she is known, graduated from the Far Eastern University Nicanor Reyes Medical Foundation Institute of Medicine in Manila, Philippines. She completed her pediatric residency training at Sinai Hospital of Baltimore.
From 2004 to 2017 Dr. Sofie was the Medical Director at the Wicomico Middle School Wellness Center. Before joining Chesapeake Health Care, Dr. Sofie was a full-time pediatrician with Jose F. Alvarado and Associates in Salisbury, Maryland. "I love my work," said Dr. Sofie. "I am so grateful for the privilege of being able to take care of children and adolescents."
Dr. Sofie provides primary care for children of all ages, from newborns to teens. She brings her board-certified knowledge and training, along with a warm, caring, and friendly personality to our patients. "We are very fortunate to have Dr. Sofie join our pediatric team here at CHC," said Brian Holland, CEO of Chesapeake Health Care. "She is not only an expert physician, but she is a compassionate doctor who truly enjoys caring for her patients."
For more information and to make an appointment, please call Chesapeake Health Care's pediatric office in Salisbury at 410-548-1747. The office is located at 223 Phillip Morris Drive in Salisbury, Maryland. Office hours are Monday and Tuesday from 8 AM – 6 PM, and Wednesday through Friday from 8 AM – 5 PM. For more information about Chesapeake Health Care and its comprehensive medical and behavioral health care services, please visit www.chesapeakehc.org.