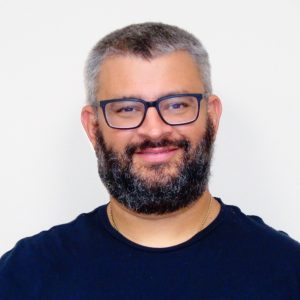 Salisbury, MD (December 3, 2020) — Chesapeake Health Care is pleased to welcome Dr. Frank Celeste to our Salisbury pediatric office.
Dr. Celeste was born and raised in Anne Arundel County, Maryland. He went to college at the University of Maryland in College Park, and medical school at the University of Maryland in Baltimore. Dr. Celeste did his internship and pediatric residency at Children's Hospital of the King's Daughters in Norfolk, Virginia.
"I'm looking forward to working at Chesapeake Health Care and taking care of the children in our community. I was very impressed with the staff and the newly renovated pediatric office in Salisbury," he said.
Dr. Celeste's desire to be a doctor began as a child. "I told my mother when I was just a kid that I was going to be a doctor and take care of sick children," said Dr. Celeste. "And here I am!"
Dr. Celeste is dedicated to caring for children of all ages. He provides comprehensive medical care and treatment for newborns, children, and adolescents. "I love interacting with children and their parents, and watching the children and their families grow." Dr. Celeste has lived on the Eastern Shore for 11 years, and recently got married late last year. In his free time, he enjoys hiking with his new wife and their two dogs, traveling, and fine dining.
"We are excited to add Dr. Celeste to the Chesapeake Health Care pediatric team. He is experienced and energetic, and is already well-loved by his patients," says Brian Holland, CEO of Chesapeake Health Care. Before joining Chesapeake Health Care, Dr. Celeste worked as a pediatrician at Children's Medical Group in Salisbury.
For appointments, please call our Salisbury pediatric office at 410-548-1747. The office is located at 223 Phillip Morris Drive in Salisbury, Maryland. Office hours are Monday and Tuesday from 8:00 am – 6:00 pm, Wednesday – Friday from 8:00 am – 5:00 pm. Please call for Saturday hours. For more information about Chesapeake Health Care and it comprehensive medical and behavioral health care services, please visit www.chesapeakehc.org.