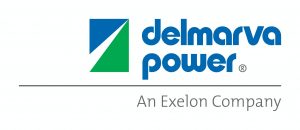 The City of Salisbury is pleased to announce a generous donation of $25,000 from Delmarva Power to be added to the City's COVID-19 Emergency Relief Micro-grant Program. The program, made possible through funding previously available via the City's Revolving Loan program, will be available to businesses that suffered a mandated closure at the onset of the COVID-19 pandemic. Unlike the original source of funds, the donation from Delmarva Power will be open to eligible businesses City-wide. The funds can be used to provide paid sick leave to employees unable to work due to the direct effect of the coronavirus, maintaining payroll and/or retaining employees during business disruptions or substantial shutdowns, meeting increased costs to obtain materials unavailable from the applicant's original source due to interrupted supply chains, making rent or mortgage payments, repaying obligations that cannot be met due to revenue losses, and/or purchasing PPE or spending on safety measures to reduce the spread of COVID-19. Businesses can apply for up to $2,300 in funding and eligible applicants will be added to a lottery system when the application period closes.
"The COVID-19 pandemic has strained our economy and created many challenges for small businesses," said Gary Stockbridge, Delmarva Power region president. "As we continue to recover as a region, we are making strategic investments to help our communities and local economies rebound, including supporting our small businesses who are integral to the vibrancy of our communities."
The application period is open and will remain open until July 7th. All eligible applications will be entered into a lottery system, and awards will be made on or around July 15th. For more information about the microgrant program or to apply, please visit www.salisbury.md/covid-19-micro-grant-program or contact Laura Soper at LSoper@salisbury.md.