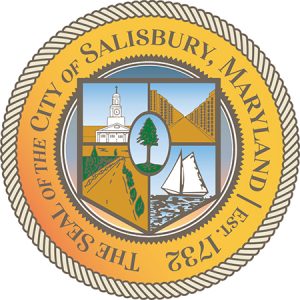 Salisbury –  City Administrator Julia Glanz is pleased to announce that the City of Salisbury has officially taken ownership of the Truitt Street Community Center. The City has rented the property from owner Gillis Gilkerson since early 2018, with the intention of eventually purchasing it. Originally scheduled for late spring, 2020, the sale was pushed to December due to COVID-19 related delays in the disbursal of Community Development Block Grant (CDBG) funds.
"The purchase of the Truitt Street property was always a priority for us, and we're happy to finally have it finalized," Administrator Glanz. "It is sort of bittersweet, because we can't use the space to its full potential until COVID restrictions are behind us. But, the good news is that we've seen Truitt Street at its full potential, and it is truly an asset for kids on the East Side. We can't wait to throw the doors wide open again."
The Truitt Street Community Center was the first of 4 planned facilities which will provide Salisbury's youth with clean, safe, and enjoyable spaces to gather, learn, get a meal, and play sports. The second such facility, on Newton Street in the North Camden Neighborhood, is currently under renovation and is expected to open early this spring.
Brad Gillis, Principal with Gillis Gilkerson said, "We're so excited to partner with the City on this great initiative, and we're even more excited to put this building in the hands of the City of Salisbury."
City Administrator Glanz added, "Our team is ready to get back in the Center, we have exciting future expansion plans in the works. Moving forward, we will continue to improve the site, and tailor programming to best fit the needs of the surrounding community."
The sale was finalized after receiving final paperwork for the Department of Housing and Community Development in late December.