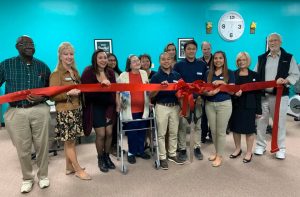 By Cathy Diekmann
Every client testimonial at Peninsula Physical Therapy's ribbon cutting on November 7, 2019 shared a common theme; they are treated like family. 
"Because physical therapists are trained and credentialed, you might think that if you've seen one physical therapist, you've seen them all," explained client Rick Caceres. "That's not true. What's different here is that they provide a family environment. That's one reason why I continue to come back." 
Donald Cottman became a client after a total hip replacement. "This is a happy place," Cottman enthused. "You may come in with pain, but you will leave smiling. They are that good." 
"It's not fun being hurt," explained Vera Stanton, "But I like this place. For them, it's not just a job; it's their passion. And we're their family."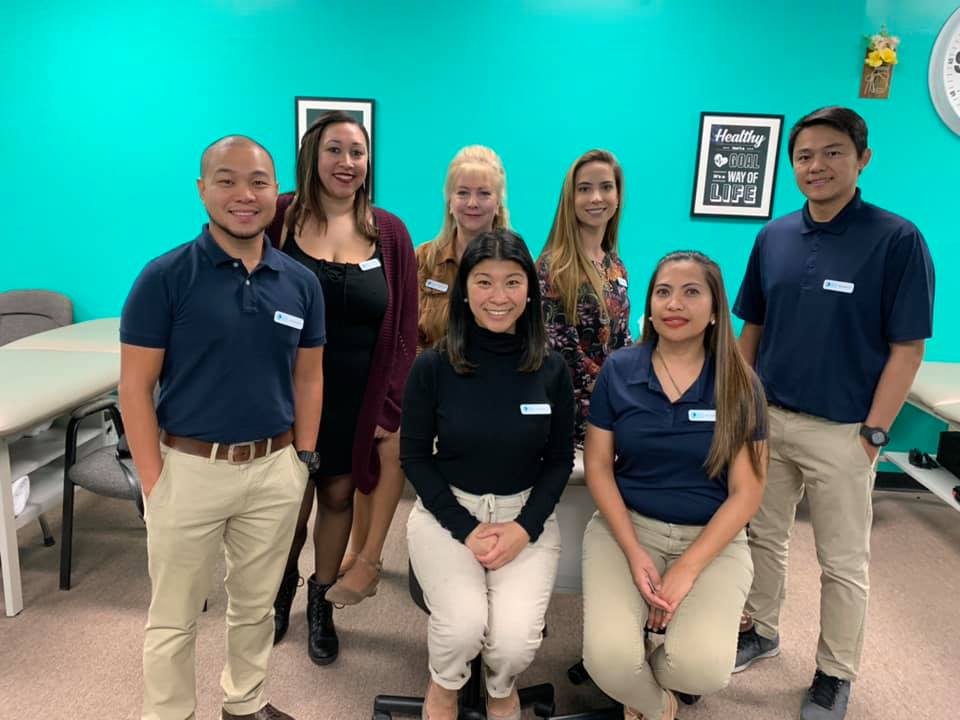 Peninsula Physical Therapy recently opened their new location in the College Avenue Shoppes at the corner of College Avenue and Snow Hill Road. They were founded in 2016 with a goal to provide high-quality healthcare through physical therapy and rehabilitation that returns their clients to their fullest capabilities.
Each of the four, licensed physical therapists, Rod Filart, Jennifer Gonzales and Jay Reynoso, and Lyn Reynoso, provides one-on-one care for their clients, age 7 through the senior years. Together, they offer services that address a host of issues: neck, back, and joint pain; hip, knee, ankle and foot disorders; neurological conditions, balance concerns, and fall prevention as well as pre- and post-operative orthopedic care. 
During the ribbon cutting event, guests learned some tips for preventing typical work-related woes such as a stiff neck and low back pain. Prevention is key. Correct alignment and posture really do make a difference, as does strengthening the muscles we expect to help us perform everyday tasks.  
Keeping up with a physical therapy schedule can be tricky, especially for those with busy work schedules. For that reason, Peninsula Physical Therapy is open after work hours – Mondays, Tuesdays, and Thursdays until 8:00 PM. They even provide transportation for clients within a 10-mile radius of their clinic. 
Has your Chamber business recently relocated or rebranded? Contact Cathy Diekmann for details about hosting a ribbon cutting. 410-749-0144.