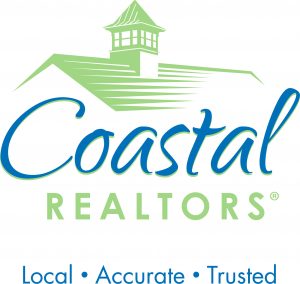 BERLIN, MD. – The Coastal Association of REALTORS® (Coastal) is pleased to announce its endorsements in the upcoming 2022 Worcester County Commissioners Primary.
For District 1: Joshua Nordstrom – Nordstrom is the incumbent for District 1 and over the last 4 years has been a leader on infrastructure improvements to attract new businesses, as well as education and tourism. Nordstrom supports the elimination of wasteful spending over property tax increases, and he feels homeownership is important for economic prosperity as well as personal growth and self-esteem.
For District 2: No Endorsement
For District 3: Shawn Kotwica – Kotwica is running as a challenger in District 3 which is an open seat previously filled by Bud Church. Kotwica has been a member of the Coastal Association of REALTORS® for 8 years and as a REALTOR® his main issues are private property rights and the expansion of affordable housing.
For District 4: Jeff McMahon – McMahon is a challenger in district 4. He is a retired county fire marshal with over 35 years of service to Worcester County. He is running to make sure the county is fiscally responsible with taxpayer money.
For District 5: Chip Bertino – Bertino is the incumbent for District 5. He hopes to continue the good work that he has done for his last 2 terms by focusing on education, private property rights, keeping property taxes low, limiting the size of county government, and being transparent and available to his constituents.
For District 6: Richard Addis Jr. – Addis is a challenger in district 6 and is campaigning on a platform of private property rights and individual liberties.
For District 7: Joseph Mitrecic – Mitrecic is the incumbent for District 7 and is looking forward to continuing the work he has done with the county. He is running unopposed.
For more information about CAR, call 410-641-4409 visit www.coastalrealtors.org.
More about Coastal Association of REALTORS®
The Coastal Association of REALTORS® is fortunate enough to represent over 1,000 real estate professionals in Somerset, Wicomico, and Worcester Counties. These members are engaged, informed, and active in their communities. They support the American dream of homeownership, as well as the purchase and use of all types of real property. They are local. They are accurate. They are trusted. They are REALTORS® and affiliate members
For more information on Coastal, visit www.coastalrealtors.org. The term REALTOR® is a registered collective membership mark unique to real estate professionals who are members of the NATIONAL ASSOCIATION OF REALTORS® and subscribe to its strict Code of Ethics.