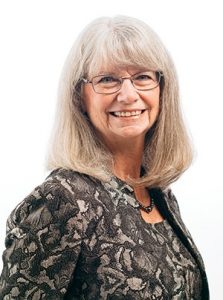 President Alane Capen to Retire in August After 16 Years of Service
New President Monica Escalante Brings Two Decades of Leadership Experience from Montgomery (Md.) Hospice
SALISBURY, MD – July 12, 2021 – The Coastal Hospice Board of Directors today announced that Alane Capen, who has served as the president of the organization for 16 years, will retire this August.
"Alane's impact is immeasurable. Under her leadership Coastal Hospice has more than doubled our reach – our ability to serve anyone who needed us across the four counties – and forever changed how people on the Lower Eastern Shore think of hospice," said Board President Steve Farrow. "She worked hard for patients, families and our community through education, development and service, and she will be greatly missed."
During her tenure, Capen has been responsible for a myriad of new programs and services. Among her many achievements are the development of the Macky & Pam Stansell House, the first residential hospice on the Lower Shore; the creation of Coastal Compass, a free program that connects patients not yet under hospice care to services such as food and transportation as soon as they are diagnosed with a life-limiting illness; and a partnership with Tidal Health to bring Palliative Care to patients in their homes.
Capen came to Coastal Hospice in 2005 to serve as the Vice President of Clinical Services, moving from the Visiting Nurse Association of Texas where she'd served as Director of Hospice. She had been at Coastal only three years when Marian Keenan retired, and the Board named her the new president. At the time, the census was about 50 patients most weeks and the staff numbered less than 100. There was no dedicated admissions team, nor was there was a marketing team, and Coastal Hospice at the Lake needed to be reorganized to be more efficient.
Fast-forward to 2021. Today Coastal Hospice routinely has an average census of 200 patients per week. The staff numbers nearly 200, and the organization has been hailed for its innovative spirit.
One of the first things Capen did was establish the Admissions Department to eliminate delays for patients. Next, she separated the job of Nursing into two distinct roles – RN Care Coordinator for Home Care and Hospice RN Care Coordinator for In-Patient Care – so that full attention could be paid to The Lake without impacting home care. The creation of a dedicated marketing role began to spur serious growth.
She fostered the fledgling Palliative Care program by aligning it with Tidal Health (then PRMC). Today, the program serves more than 1,000 individual patients a year, helping them to manage their pain so that they can live life on their own terms for as long as possible. She designed and launched the aforementioned free Coastal Compass Program in 2013.
Capen found she had a knack for advocacy and became involved in the Hospice & Palliative Care Network of Maryland. She chaired both the Regulatory/Quality Committee and the Public Policy Committee. Working with others she helped to write a bill that when passed allowed hospice staff to handle medication disposal for patients in their homes, which kept old, expired and unneeded medication out of the hands of people it was not meant for.
In 2008, Macky Stansell offered to pay for a "needs assessment" for a residential hospice, and when that was completed, Capen and then-Development Director Maureen McNeill traveled with hospice architect Tom Mullinax to look for property in 2010. She worked with Director of Facilities, Kevin Ireland and Salisbury University student Matthew Stohr on the business plan and the opening of the Thrift Shop – which benefits Stansell House – in 2011. The following year, Farmer's Bank of Willards offered the current property and in 2019 it opened and has since greatly demonstrated its need for patients and families.
She continued to forge ahead by obtaining two bond bills from the State of Maryland for the Macky & Pam Stansell House. Then she obtained a Certificate of Need for the project, a task requiring tremendous fortitude – and paperwork.
"Watching people at Stansell House today is a phenomenal experience," Capen said. "Together we achieved so much. Even during COVID-19, when almost no one could have visitors, we managed to keep people visiting safely at Stansell House and The Lake. I am so very proud of our staff for that and for so many things. Every staff member in their own way makes an amazing difference, whether they are in front of patients or working in other ways; each role is essential to our mission of providing dignity and comfort."
Monica Escalante to Lead Coastal Hospice's Next Chapter
Capen advised the Board of Directors that she would retire in mid-2020. The Board quickly assembled an ad hoc committee to launch a national search. Eight months later the team selected their first-choice candidate, Monica Escalante, who accepted the position. She joins Coastal Hospice on July 12 and will work with Capen for about a month before taking the helm.
"The search committee performed a national search, and we received nearly 30 applications from a great pool of candidates," said Mike Dunn, Past President of the Coastal Hospice Board and Chair of the Search Committee. "After numerous and extensive meetings, and after interviewing five finalists for the job, the committee unanimously selected Monica to be the next – and only the third ever – President of Coastal Hospice."
He continued, "Monica brings so much to the table. Her knowledge of the non-profit hospice world is second to none. Her experience, her 'hospice heart' and her detailed plans for how she will help Coastal Hospice grow and thrive in the years ahead made her a strong choice. We all look forward to working with, and learning from, Monica – and we welcome her to the Shore."
Escalante will be one of the first Latina Presidents of a hospice when she takes the reins, will join Coastal Hospice after two decades with Montgomery Hospice. That organization is the largest end-of-life care provider in Montgomery County, Maryland with 340 employees, more than 300 volunteers and an in-patient unit offering 14 beds.
Hired as Director of Volunteer Services in 2002, she was named Chief Communications Officer/Business Development in 2007 and Chief Financial Officer in 2010 – a job that has made her very familiar with every aspect of hospice care. She supervised Intake/Admissions and the team of hospital liaisons and more than doubled the organization's census from 2007 to 2019. She has secured development funding, led the establishment of Prince George's Hospice and the Montgomery Hospice Center for Learning, and launched a podcast called What's Important to You? about end-of-life topics.
Fluent in English and Spanish, and conversational in Portuguese, she earned a Master's in Public Policy & Management from Catholic University of La Paz and Harvard University La Paz (Bolivia) and a Master of Arts in Marketing from Johns Hopkins University. She is currently a board member of Hospice Network of Maryland and a Diversity Advisory Board Member of the National Hospice & Palliative Care Organization, among her many board and committee placements.
"Everything about Monica seems to fit our organization, from her leadership capabilities to her compassion," said Farrow. "While it is sad to see one chapter end with Alane's retirement, we are excited to see what can happen next under Monica's leadership."
Do You Know Coastal Hospice & Palliative Care?
Founded in 1980, Coastal Hospice is a non-profit health care organization dedicated to caring for individuals who face life-limiting conditions but do not want to be defined by them. Hospice care, which is a free Medicare and insurance benefit, is delivered in patients' homes, in nursing homes and assisted living facilities, at Coastal Hospice at the Lake and Macky & Pam Stansell House. Palliative care, designed to help manage the pain, symptoms and stress of long-term, terminal illness, is also provided. Family education, pediatric hospice care, bereavement care and much more is available. The organization serves patients and families in Dorchester, Somerset, Wicomico and Worcester Counties. Learn more about Coastal Hospice at www.coastalhospice.org and follow them on Facebook and Instagram.