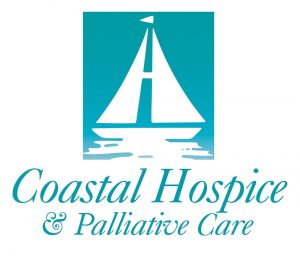 SALISBURY, MD – March 10, 2020 – Coastal Hospice, the non-profit health care provider serving patients and families on the Lower Shore, is asking visitors to their facilities – Coastal Hospice at the Lake at the Deer's Head Hospital Center and the Macky & Pam Stansell House –to follow CDC (Centers for Disease Control) protocols for protecting against COVID-19, known as "Coronavirus." Additionally, patients and their caregivers in the home are being educated on prevention techniques and screening of visitors.
"Hospice patients are particularly at risk for viruses because their immune systems are compromised from their own illness and/or the treatments they have received," said Alane Capen, CEO of Coastal Hospice. "We must work together to assure that the virus does not spread, especially to the most vulnerable among us."
Coastal Hospice is distributing a rack card about COVID-19, asking visitors to consider three things when planning to visit a patient at either facility or at their home:
Have you traveled within the last 14 days to restricted countries?
(Check the updated list at https://www.cdc.gov/coronavirus/2019-ncov/travelers/index.html)
Do you have signs or symptoms of a respiratory infection such as fever, cough or sore throat?
Have you had contact with someone with or under care for possible COVID-19?
If so, do not visit a Coastal Hospice patient today. Our patients have compromised immune systems and are more vulnerable to COVID-19.
The rack card also reminds readers to take the following steps to help stop the spread of all respiratory viruses including as colds and flu:
Wash your hands often with soap and warm water for at least 20 seconds
Use an alcohol-based hand sanitizer with at least 60% alcohol if soap and water are not available
Cover your coughs and sneezes with a tissue, your sleeve or your elbow
Avoid touching your eyes, nose and mouth
Clean and disinfect frequently touched objects and surfaces using standard cleaning practices
Avoid close contact with people who are sick
If you are sick, stay home, except when seeking medical care
"In all other ways, Coastal Hospice is operating 'as normal'," said Capen. "These are the safety protocols our staff uses at all times, and we continue to see patients and families in their homes, in nursing homes and assisted living facilities and at our locations."
About Coastal Hospice
Coastal Hospice is celebrating its 40th anniversary throughout 2020.  The non-profit healthcare organization cares for individuals who are facing life-limiting conditions but do not want to be defined by them, preferring to be as active and engaged as possible during the final chapter of their lives. Coastal Hospice cares for patients in their own homes, as well as in nursing homes, assisted living facilities, at Coastal Hospice at the Lake and the new Macky & Pam Stansell House. Learn more about Coastal Hospice at www.coastalhospice.org and follow on Facebook and Instagram.