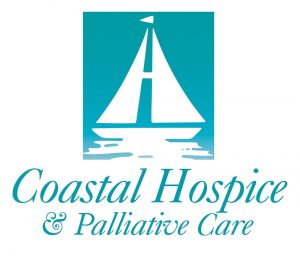 Highest earning Quarter Auction to date raises over $10,000
SALISBURY, MD – March 23, 2020 – Coastal Hospice employees recently hosted the annual Quarter Auction to benefit the Macky & Pam Stansell House. The fundraiser, which was held on Thursday, March 5 at the Pittsville Volunteer Fire Department, was attended by nearly 200 people and raised $10,384.
"Donations and sponsorships made this fundraiser possible, and we are incredibly grateful to our local community for donating 120 gifts for us to auction off," said Ann Lovely, Chair of the event. Sponsors included Apple Discount Drug, Craig's Pharmacy, First Shore Federal, Trinity Foundation and Coastal Drug.
For those who missed the Quarter Auction but would like to contribute to charitable care at the Stansell House, consider donating on our website at www.coastalhospice.org.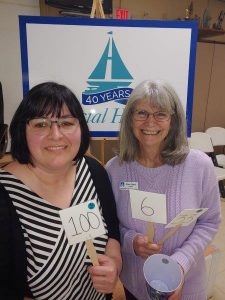 Quarter Auction Event Chair Ann Lovely with CEO Alane Capen
Do You Know Coastal Hospice & Palliative Care?
Coastal Hospice is a non-profit health care organization dedicated to caring for individuals who are facing life-limiting conditions but do not want to be defined by them. Hospice care, which is a free Medicare and insurance benefit, is delivered in patients' homes, in nursing homes and assisted living facilities, at Coastal Hospice at the Lake and the new Stansell House. Palliative care, designed to help manage the pain, symptoms and stress of long-term, terminal illness, is also provided. Family education, pediatric hospice care, bereavement care and much more is also available. In 2020, Coastal Hospice is celebrating its 40th Anniversary of serving Dorchester, Somerset, Wicomico and Worcester Counties. Learn more about Coastal Hospice at www.coastalhospice.org and follow them on Facebook and Instagram.