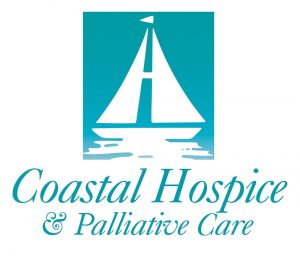 SALISBURY, MD – February 11, 2020 – Tammy Patrick has joined Coastal Hospice as Director of Advancement. Her responsibilities include designing and implementing effective fundraising programs as well as donor recognition and relations. She works closely with Bob Miller, Director of Business Development, to oversee the marketing and branding of Coastal Hospice.
"We are thrilled to have Tammy on board as our new Director of Advancement," said Alane Capen, President of Coastal Hospice. "She brings a broad spectrum of experience that will benefit our fundraising efforts. Her extensive background in event planning is especially important as we celebrate our 40th anniversary and undertake many fundraisers throughout the year, including the upcoming Taste of Finer Things in April."
Patrick brings a wealth of knowledge of the non-profit sector from her most recent role as Development Officer for the Atlantic General Hospital Foundation. Prior to that she spent much of her career as a restaurant and business owner.
Patrick studied accounting at Salisbury University and currently resides in Berlin, MD with her two sons, Connor and Carson. She is heavily involved in the wellness community in Worcester and Wicomico counties and supports many local non-profits.
For more information, Patrick can be reached at 410-742-8732 Ext. 515.
–
Do You Know Coastal Hospice & Palliative Care?
Founded in 1980, Coastal Hospice is a non-profit health care organization that cares for individuals facing life-limiting conditions but do not want to be defined by them, and instead want to remain as active and engaged as possible during the final chapter of their lives. Coastal Hospice cares for patients in their own homes, as well as in nursing homes, assisted living facilities, at Coastal Hospice at the Lake and the new Stansell House. The organization also provides "palliative" care which treats the symptoms and relieve the pain of a terminal illness or injury so that patients can enjoy the time remaining. Learn more about Coastal Hospice at www.coastalhospice.org and follow on Facebook and Instagram.