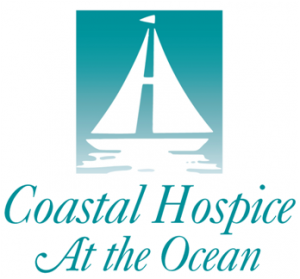 Recognizing Veterans in Local Nursing Homes
SALISBURY, MD – OCTOBER 30, 2019 – Coastal Hospice will host four Veterans Day Celebrations this year, each at a local nursing home. Staff and volunteers will help recognize and honor all veterans in each location, and the public is welcome to attend. All ceremonies will be held on Friday, November 8.
Somerset County: Tawes Nursing Home, Crisfield, MD – 10:00 AM
Dorchester County: Mallard Bay Nursing Home, Cambridge, MD – 10:00 AM
Worcester County: Berlin Nursing Home, Berlin, MD – 10:00 AM
Wicomico County: Deer's Head Hospital, Salisbury, MD – 2:00 PM
The afternoon event at Deer's Head Hospital will include local dignitaries. Your attendance will help recognize the bravery of and sacrifices made by our local service veterans – and it will make their day.
These celebrations are part of the We Honor Veterans program, an initiative of the National Hospice & Palliative Care Organization and the U.S. Department of Veterans Affairs. The program honors veterans with bedside visits that include honor salutes and certificate presentations. These four Veterans Days celebrations culminate the year for the program.
Do You Know Coastal Hospice & Palliative Care?
Founded in 1980, Coastal Hospice is a non-profit health care organization that cares for individuals facing life-limiting conditions but do not want to be defined by them, and instead want to remain as active and engaged as possible during the final chapter of their lives. Coastal Hospice cares for patients in their own homes, as well as in nursing homes, assisted living facilities, at Coastal Hospice at the Lake and the new Stansell House. The organization also provides "palliative" care which treats the symptoms and relieve the pain of a terminal illness or injury so that patients can enjoy the time remaining. Learn more about Coastal Hospice at www.coastalhospice.org and follow on Facebook and Instagram.