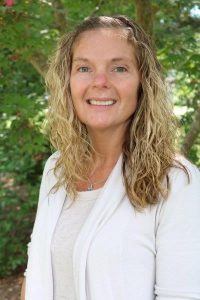 SALISBURY, MD – July 10, 2019 – Stephanie Merson, RN has joined Coastal Hospice as Education Coordinator. She will be responsible for supporting educational programs for internal staff and external partners.
Merson has been a Registered Nurse since 2012. She worked in hospice care for six years before joining Coastal Hospice.
"Stephanie's background is diverse and includes nursing, hospice care, rehabilitation and dementia work, which gives her a global approach to education," said Alane Capen, President of Coastal Hospice. "We are excited that she has joined for ourselves and our patients."
Merson expects to complete her Bachelor of Science in Nursing degree from University of Phoenix this summer.
A resident of Bishopville, MD, Merson is married with 3 children.
Organizations seeking hospice and palliative care education programs for their members or patients can reach Merson at 410-742-8732 Ext. 105.
Do You Know Coastal Hospice & Palliative Care?
Founded in 1980, Coastal Hospice is a non-profit health care organization that cares for individuals facing life-limiting conditions but do not want to be defined by them, and instead want to remain as active and engaged as possible during the final chapter of their lives. Coastal Hospice cares for patients in their own homes, as well as in nursing homes, assisted living facilities, at Coastal Hospice at the Lake and the new Stansell House. The organization also provides "palliative" care which treats the symptoms and relieve the pain of a terminal illness or injury so that patients can enjoy the time remaining. Learn more about Coastal Hospice at www.coastalhospice.org and follow on Facebook and Instagram.