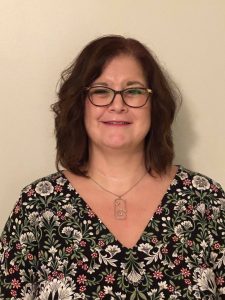 Niki Runge, MT earns Music Therapy Certification for Home and Facility Hospice
SALISBURY, MD – December 7, 2020 – Candace Rutter, RN, BSN, CHPN has joined the Coastal Hospice team as the new Team Leader at Coastal Hospice at the Lake. She is responsible for overseeing the operations and nursing staff at Coastal Hospice at the Lake, the short-term inpatient hospice facility.
Before joining Coastal Hospice, Rutter spent 14 years in the Carroll Hospital Center network. During her tenure there she held a number of positions in the areas of education, case management and leadership. Her most recent position was the Clinical Manager of the inpatient unit at Carroll Hospice in Westminster, MD.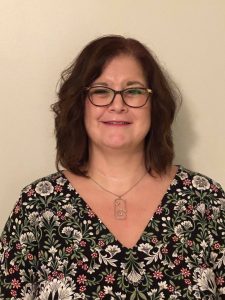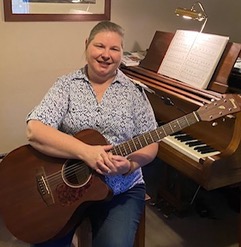 Rutter has been a nurse for 29 years and graduated from Salisbury State University. Before moving to the Western Shore, she worked in the Salisbury area between PRMC and Coastal Hospice. Rutter is originally from the Eastern Shore and is looking forward to living back on the Shore with her son and daughter.
"We are very excited to have Candace join our team," said Alane Capen, President of Coastal Hospice. "She brings a wealth of knowledge and experience in hospice nursing and I believe she will prove to be an asset to our patients and their families."
Niki Runge, MT, a member of the Bereavement team, has earned the Hospice and Palliative Care Music Therapy Certificate. The rigorous course was available through the Center for Music Therapy in End of Life Care.
Runge works with Coastal Hospice patients, families and the bereaved to provide music therapy as a method of healing and coping with grief.
"We are very proud of Niki's accomplishment and her work for Coastal Hospice," said Alane Capen, President of Coastal Hospice. "This music therapy certification means we will be able to provide an even higher level of service and care to our patients."
For more information about Coastal Hospice visit www.coastalhospice.org.